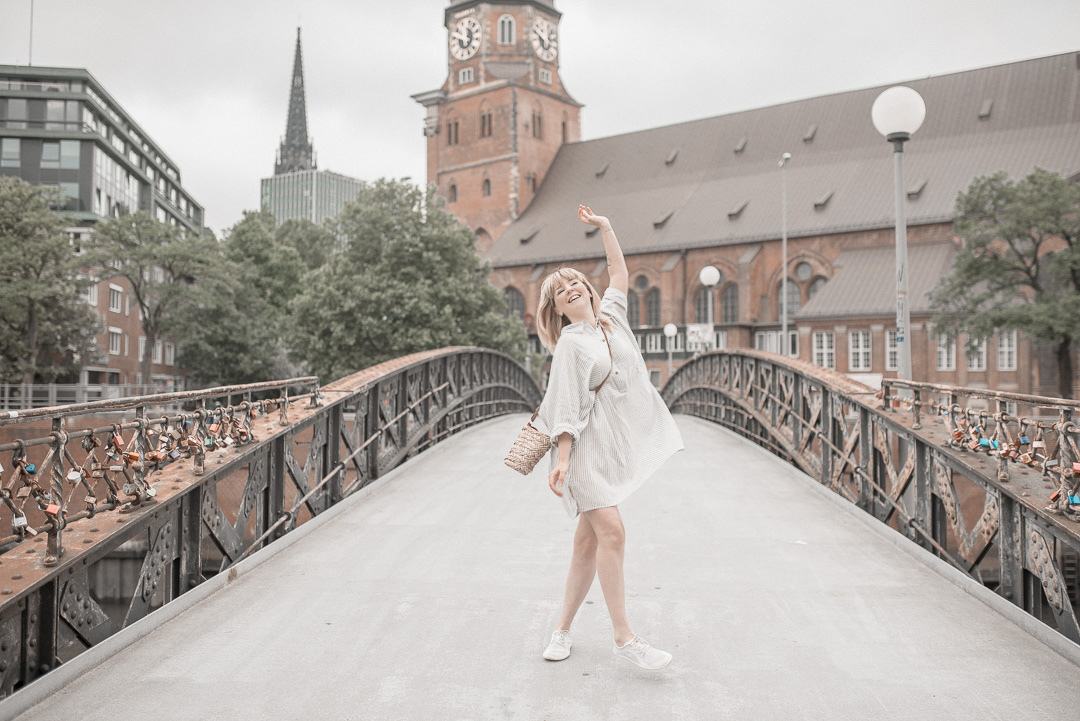 When we start thinking about European City Breaks the usual suspects immediately spring to mind; Paris, Berlin, Rome, Barcelona.  I will be totally honest and admit that I knew very little about Hamburg.  In fact when I first mentioned it to someone (because the flights were super cheap) I was told it was best known for it's wild stag/hen party scene.  I'm very glad that I didn't allow this to put me off, because spending 48 hours in the German city of Hamburg was one of the best trips I have ever been on.
Getting There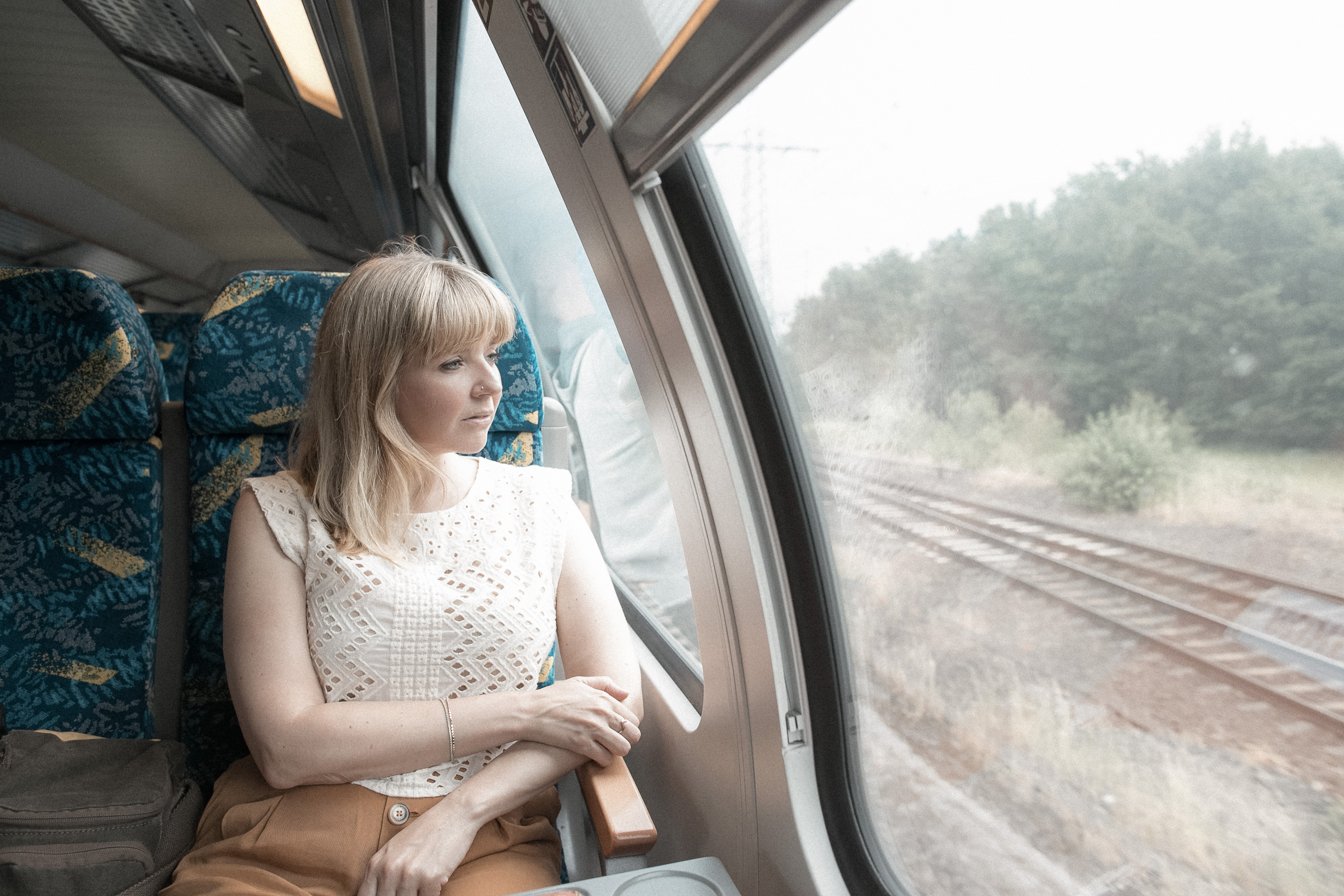 No "Beth Anne Adventure" would be complete without a little bit of drama. I met my beautiful bestie Joanna at Manchester airport very early doors on the Sunday morning.  Everything was going to plan until 3/4 of the way through our flight when we were told that Hamburg airport was actually closed. This meant that we were being diverted to nearby Bremen.  Geography is not my strong point. I had no real idea what this meant but we decided not to let it discourage us from having an amazing time.  Once we were actually allowed off the plane it was in fact pretty straight forward.  We were offered a coach transfer to Hamburg through our airline but we figured that might end up taking far too long.  Instead we opted to get the tram to Bremen's Hauptbahnhof and jump on a train instead. Drama averted – we were in Hamburg by around 2.30pm and feeling like we could now conquer anything – after a huge bowl of coffee obviously.
Day one
We stumbled across a beautiful bar at the Alster called Alex and no, it wasn't intentional that my outfit matched the decor.  It was lovely to rehydrate whilst looking out over the water.  The food also looked quite impressive and we made a note to come back at some point to experience it for ourselves.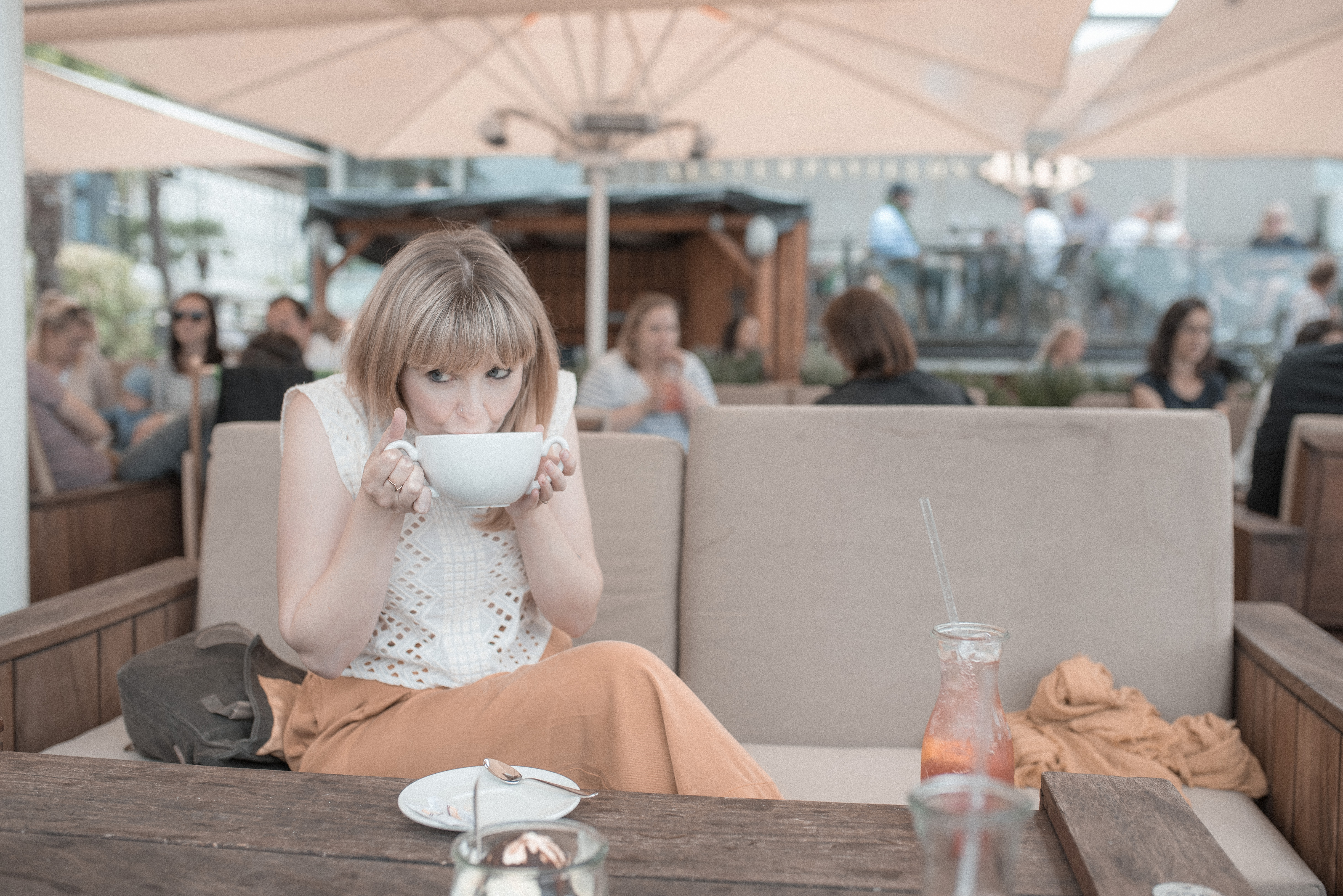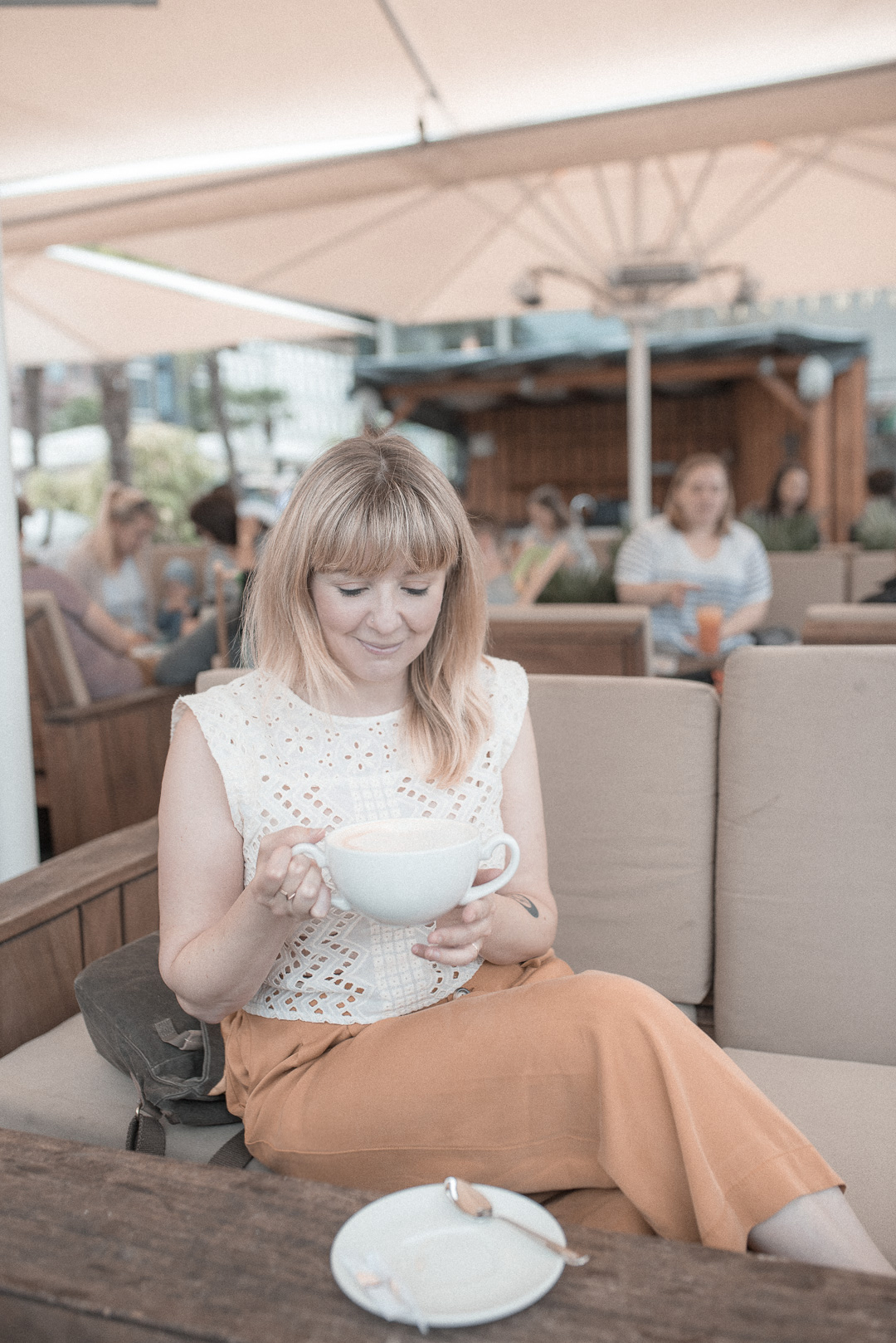 From here we made our way in to the city centre and to the absolutely stunning Rathaus or Town Hall in the Altstadt area.  We were pleased to discover that the main shopping street, Mönckebergstraße was also close by.  If shopping is your thing, you won't be disappointed in what Hamburg has to offer. All the high street names are present as well as smaller, boutique shops.  There are an abundance of eateries and coffee shops in this area too making it a perfect place to sit, relax and people watch.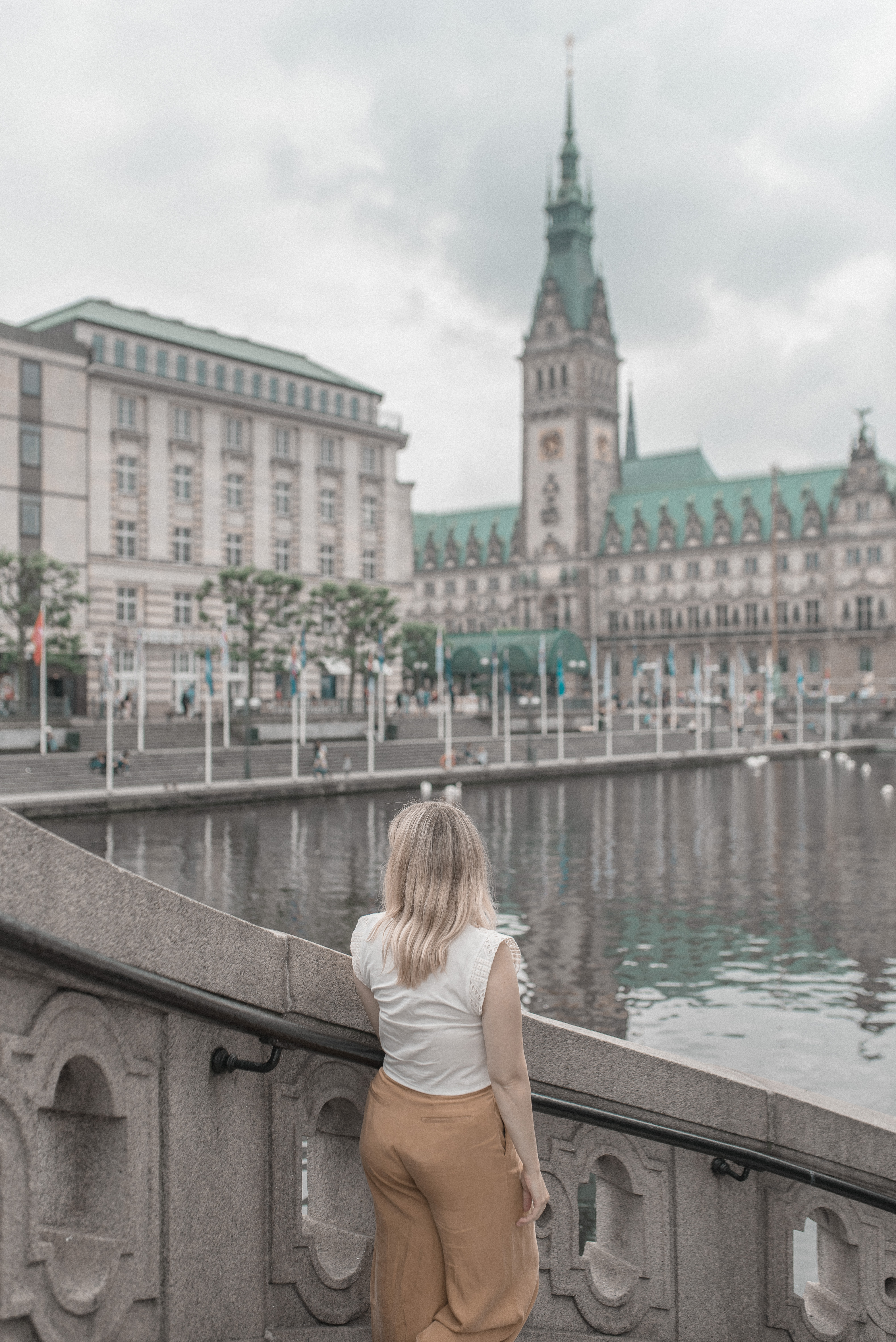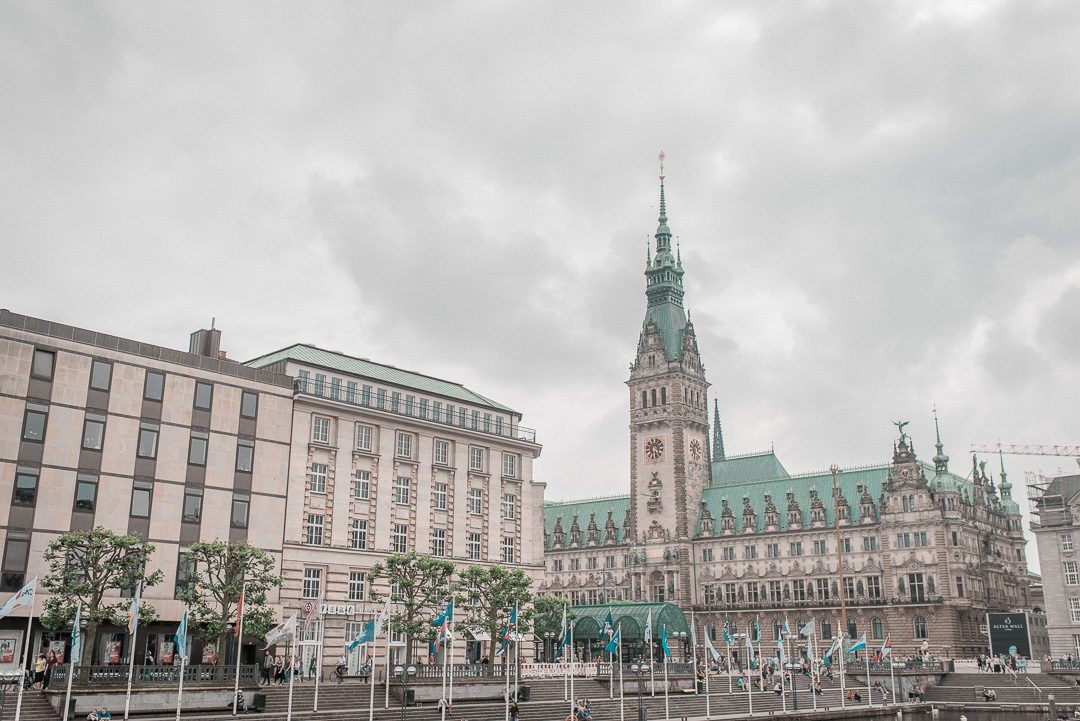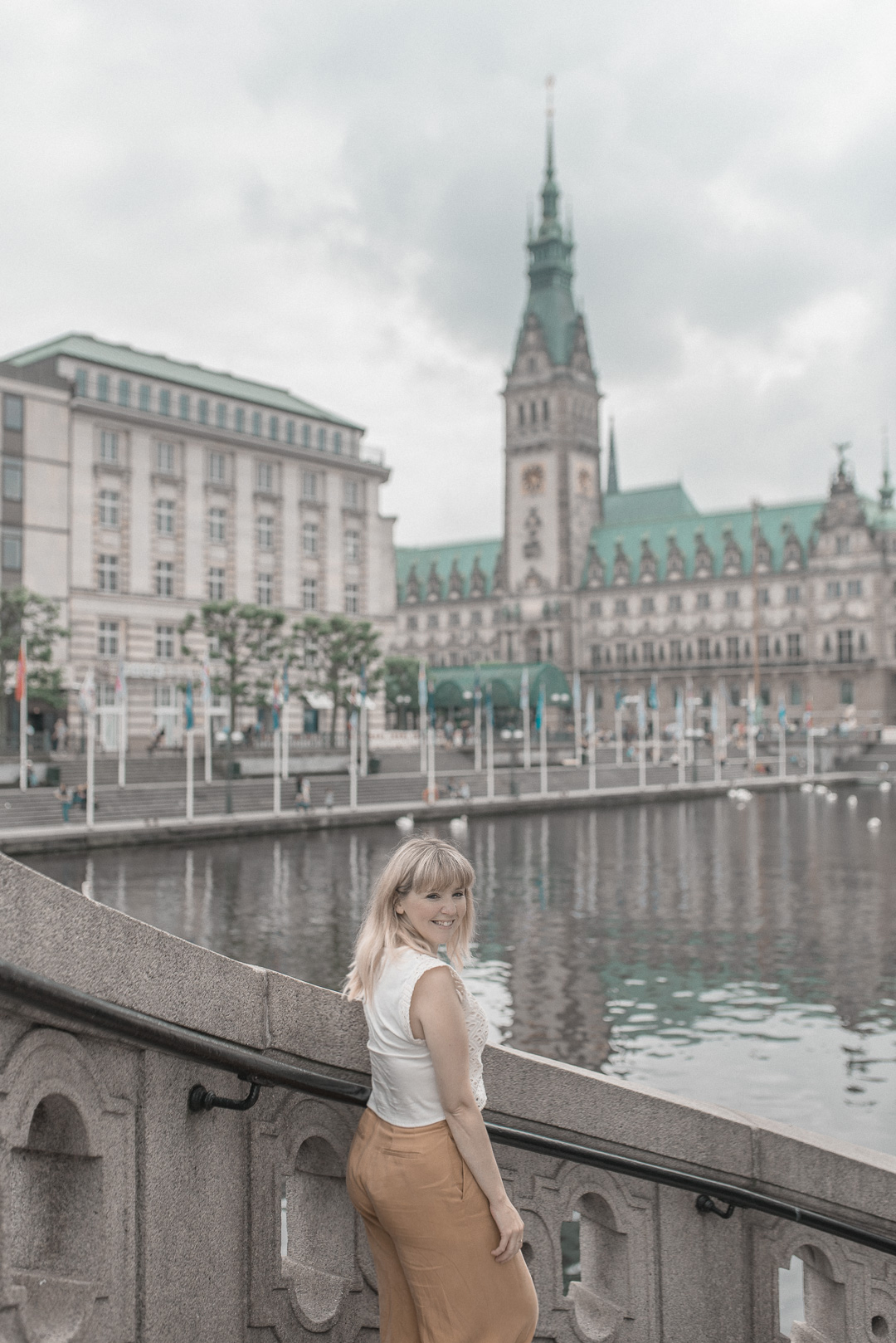 We were actually staying in St Pauli which is situated on the right bank of the Elbe River.  It is home to a famous red light district and the much talked about Reeperbahn area.  Everything is so well connected in Hamburg.  We got a reasonably priced day ticket for the U-Bahn (most of which is actually over ground) with the U3 line taking us just a few stops down to St Pauli.  We stayed in a very cute little Air BnB with a fairy lit balcony, close enough to bars and restaurants, but far enough away from the noise of the red light district.  After freshening up we headed back in to Hamburg looking for food (and wine).  Because we had been salivating over the food at Alex earlier in the day, and we knew it was pretty, we headed back there.  We actually got to sit in a little pod, which felt similar to a Tuk Tuk and it was perfect.  We both ordered cocktails, schnitzels and wine as we put the world to rights.  It wasn't a wild night by any means, but it was wonderful and just what we were both looking for.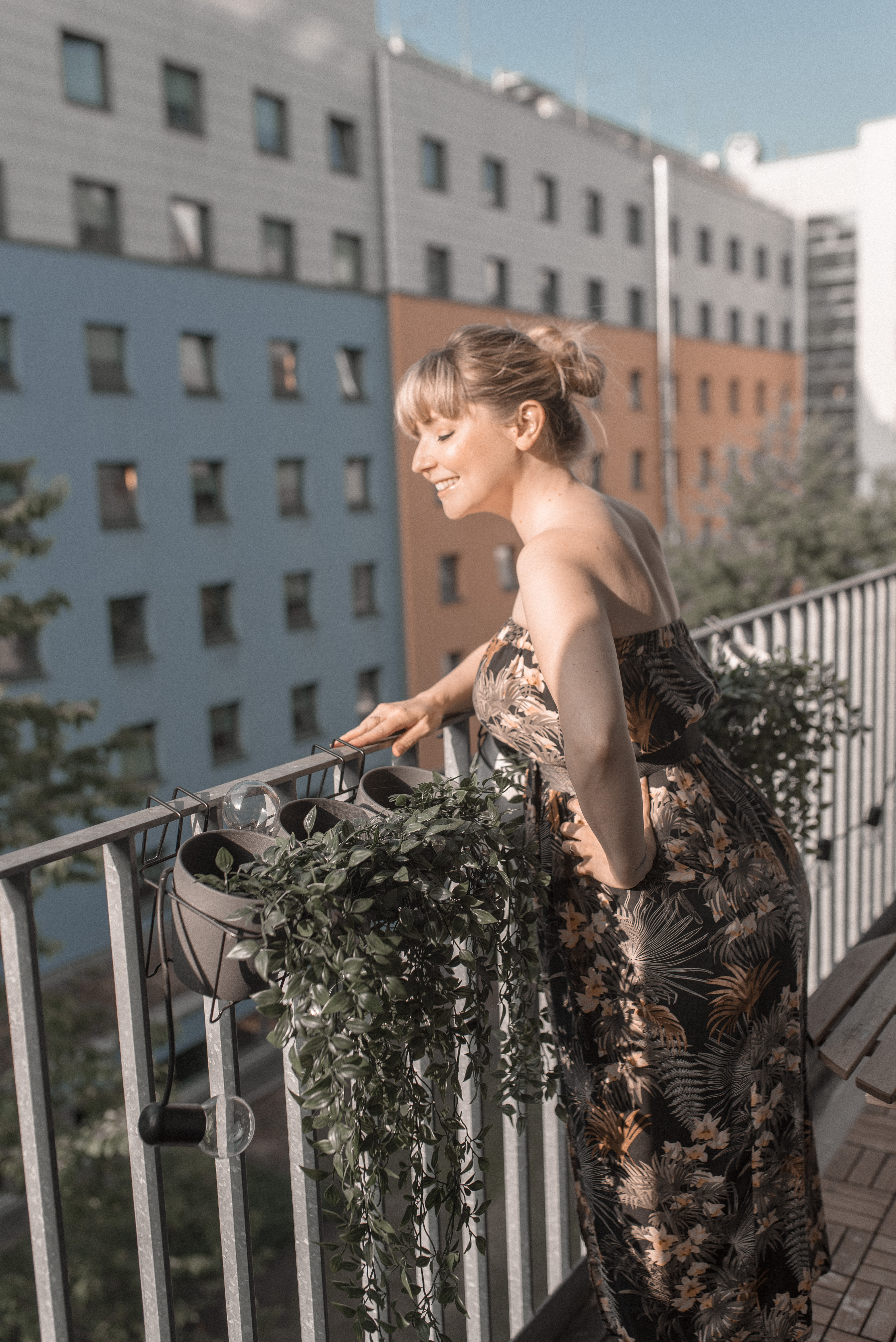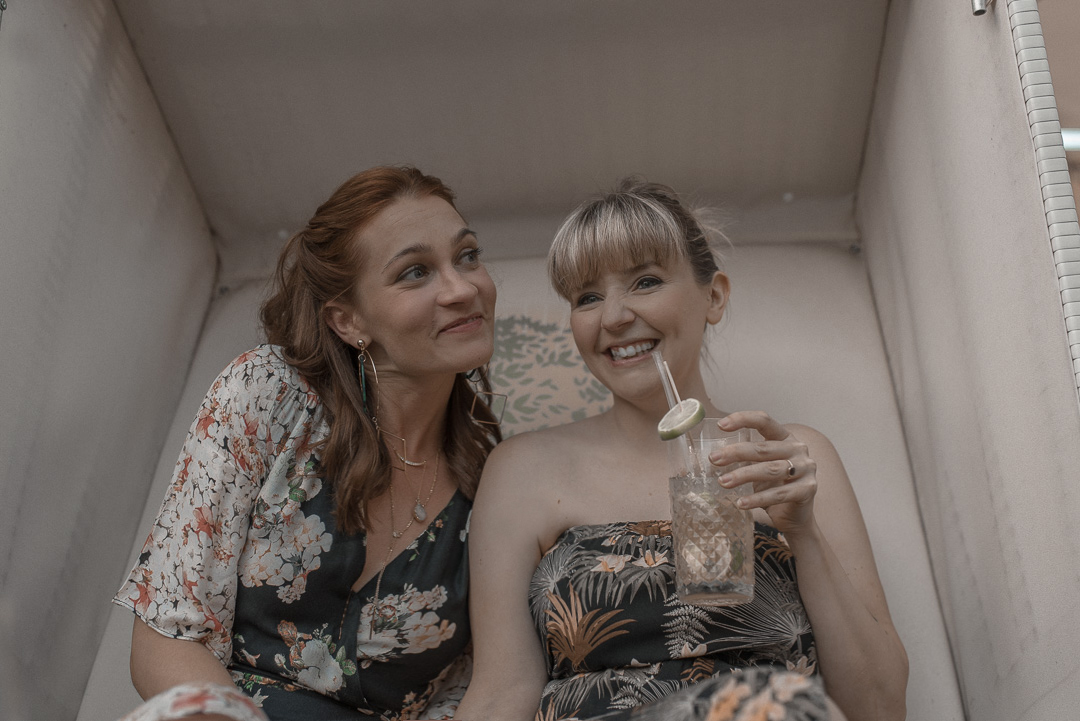 Day 2
What better way to start a Monday morning than with a walk around Hamburg's famous harbour. Perhaps you aren't aware (I wasn't) but Hamburg is Germany's biggest port and is nicknamed the "Gateway to the World."  And it is indeed huge.  There are plenty of boat trips available here along with waterfront cafes, bars and shops.  Not going to lie though, it doesn't smell all that great (or it didn't that morning) but it's definitely a must see.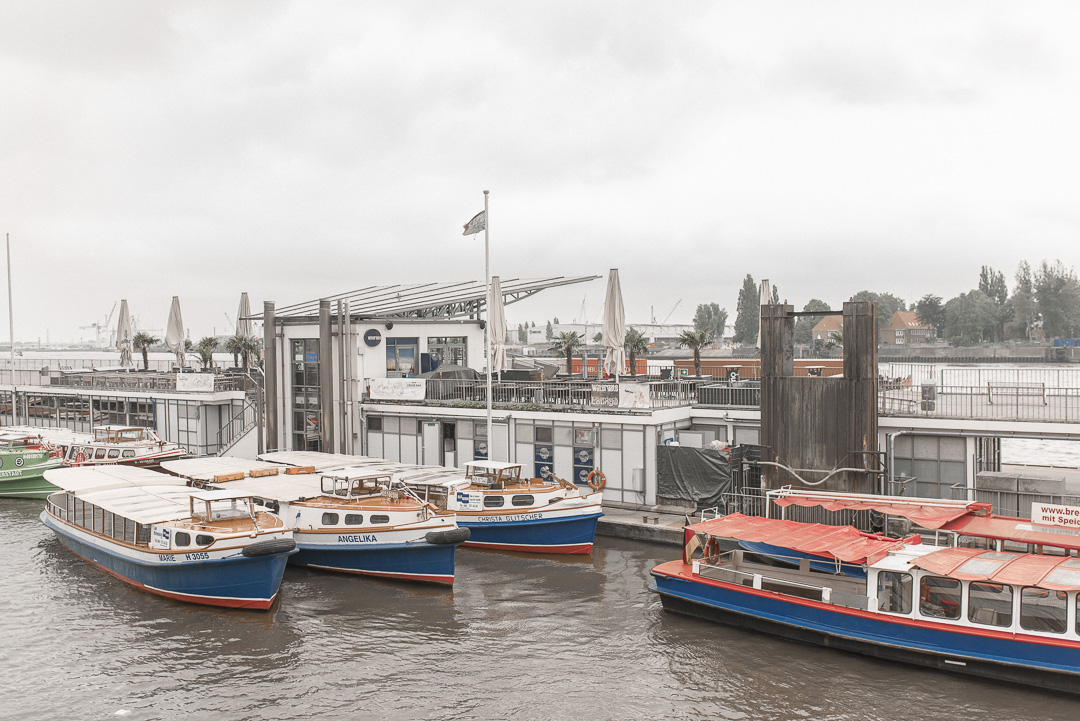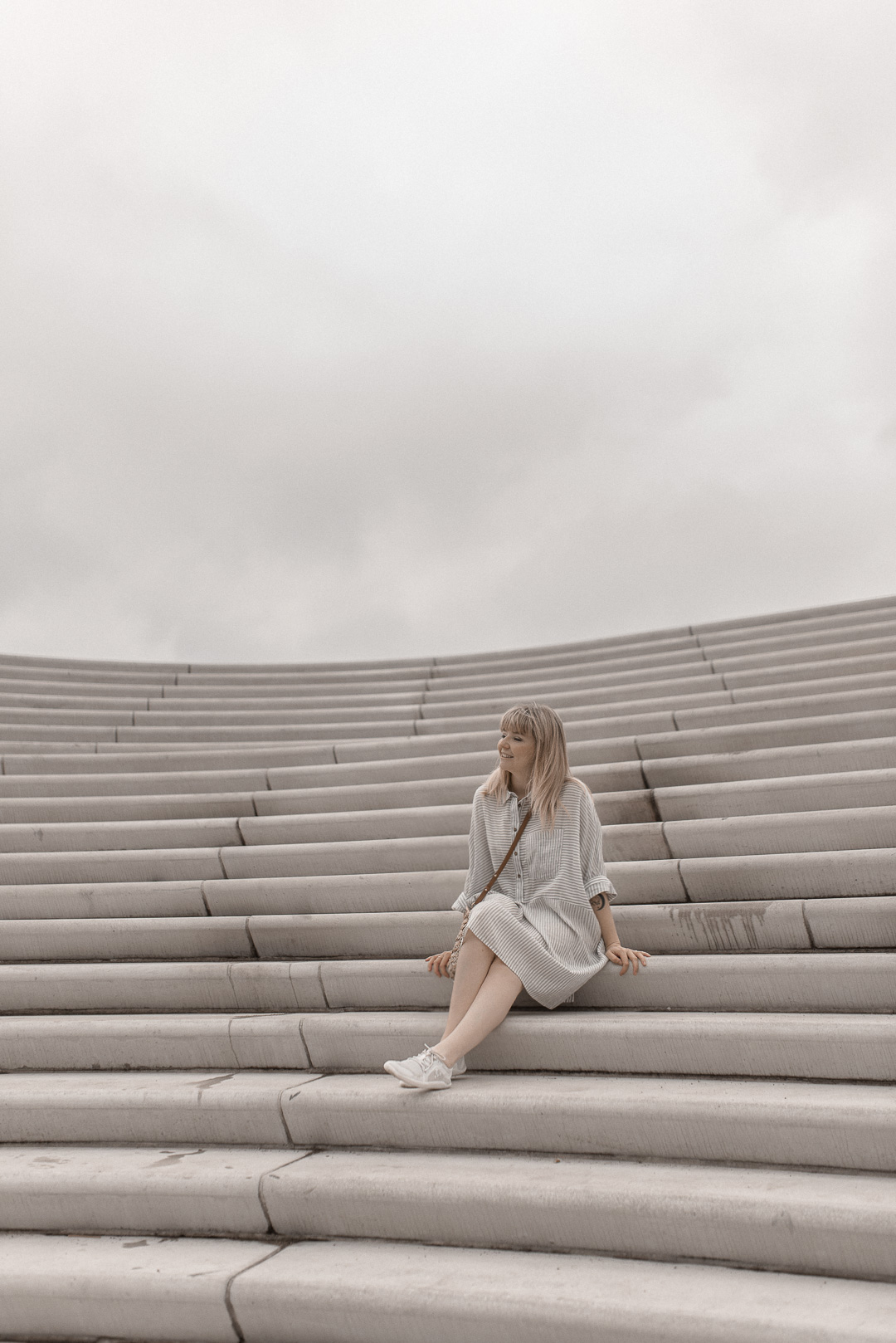 From here we decided to walk back towards the city centre, stopping for a while to admire the very striking Speicherstadt region.  Speicherstadt literally translates to "City of Warehouses" and this one is actually the largest warehouse district in the world.  The red brick buildings line the water on timber pile foundations.  It's impressive, beautiful and perhaps a tiny bit eerie.  Speicherstadt is a major feature of the Hamburg harbour boat tours and there are also several museums to visit here – The Hamburg Dungeon and the Miniatur Wunderland being two of the most popular.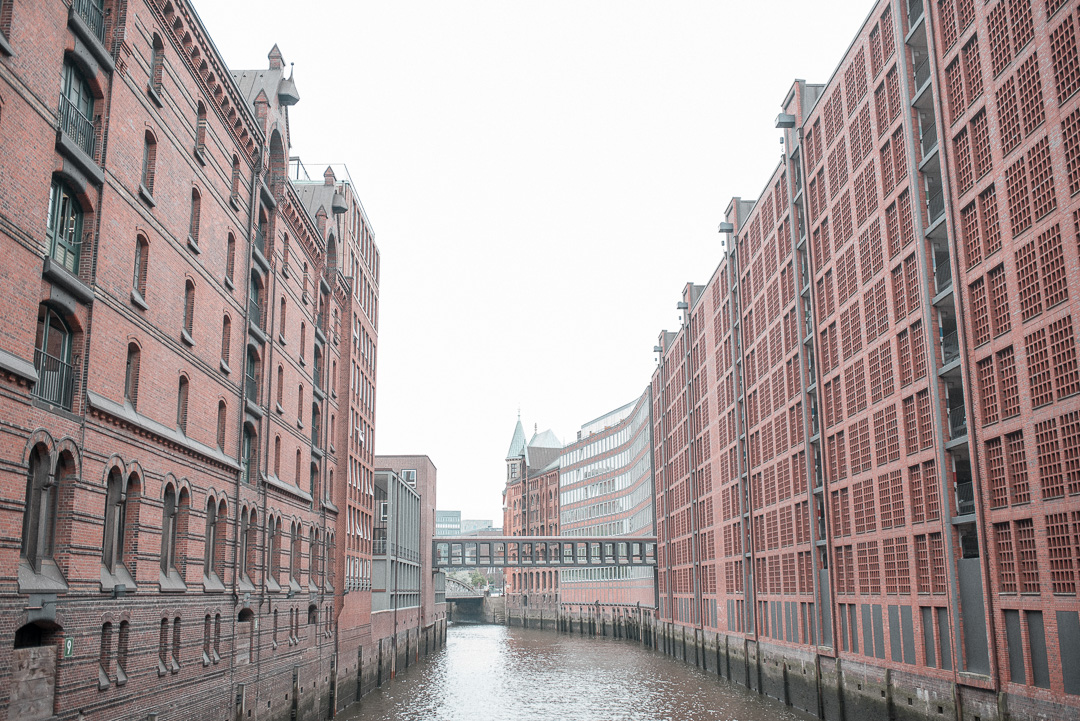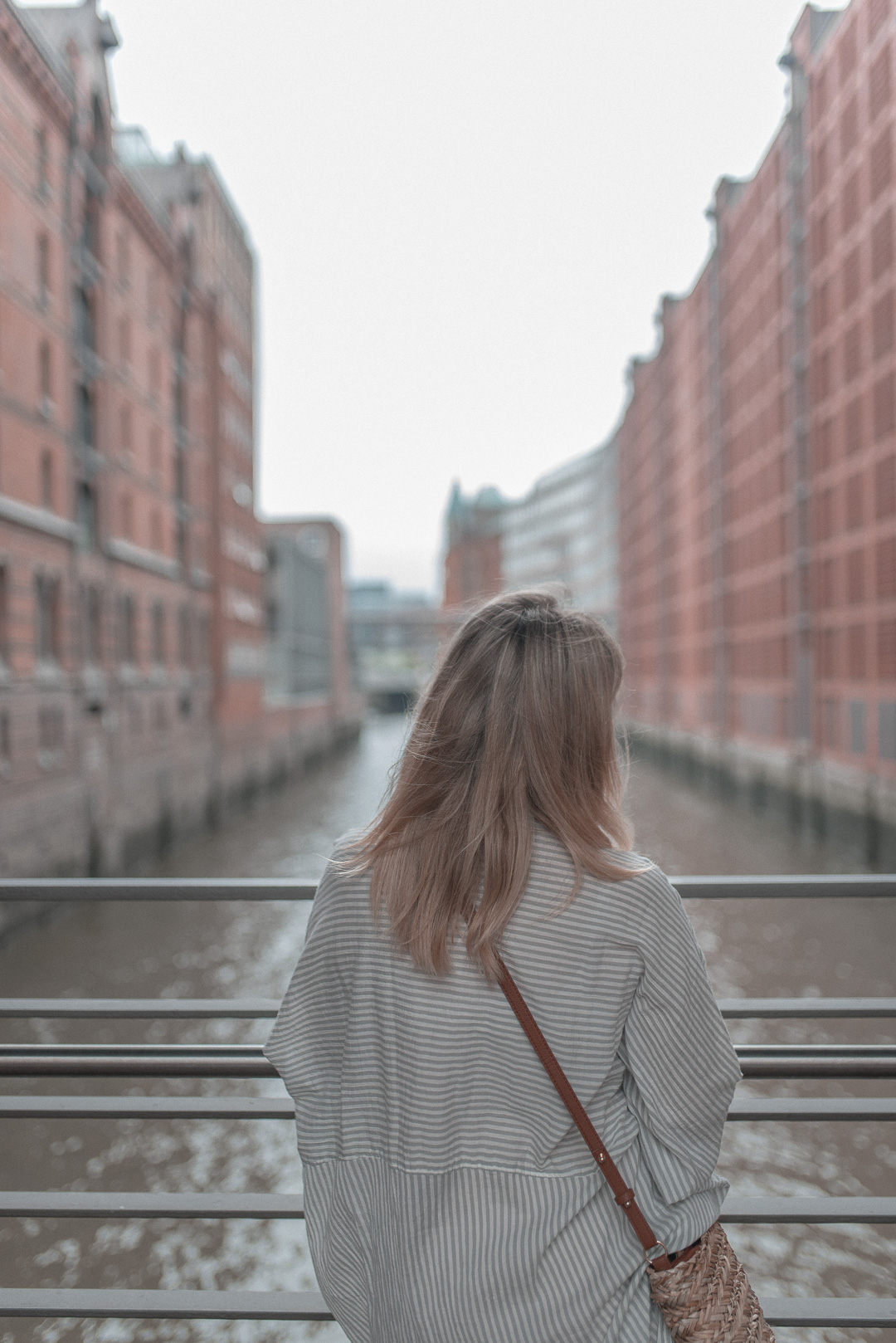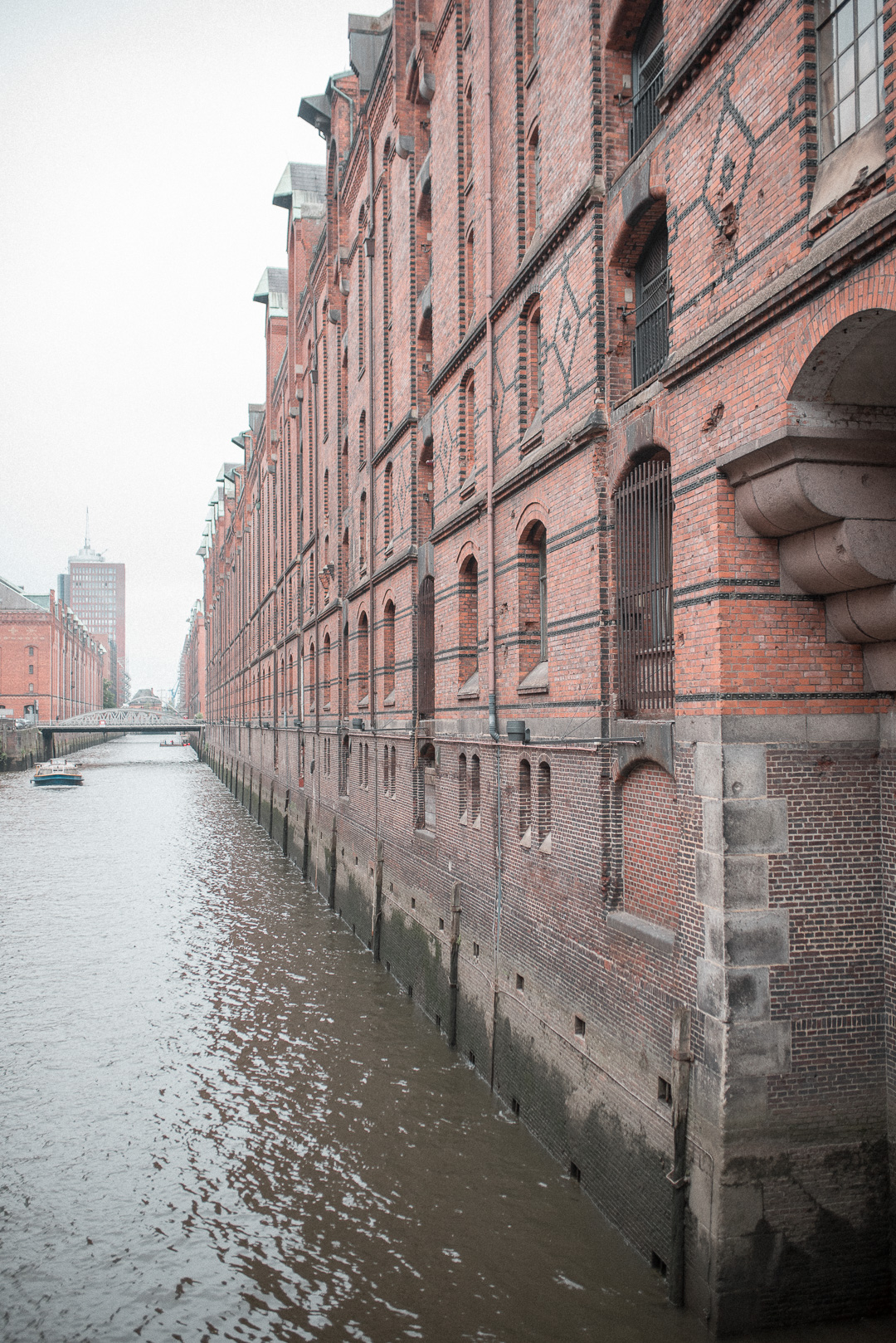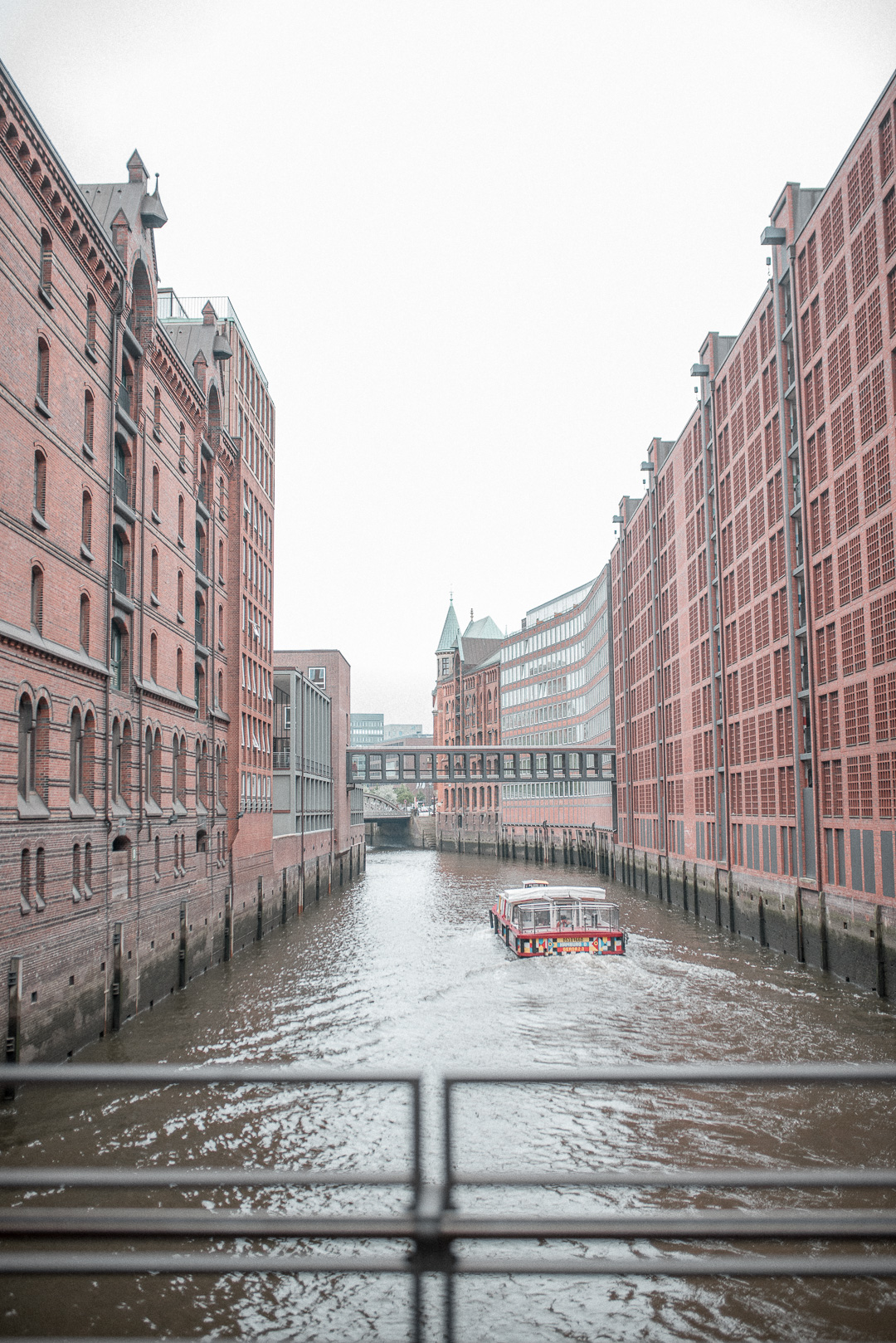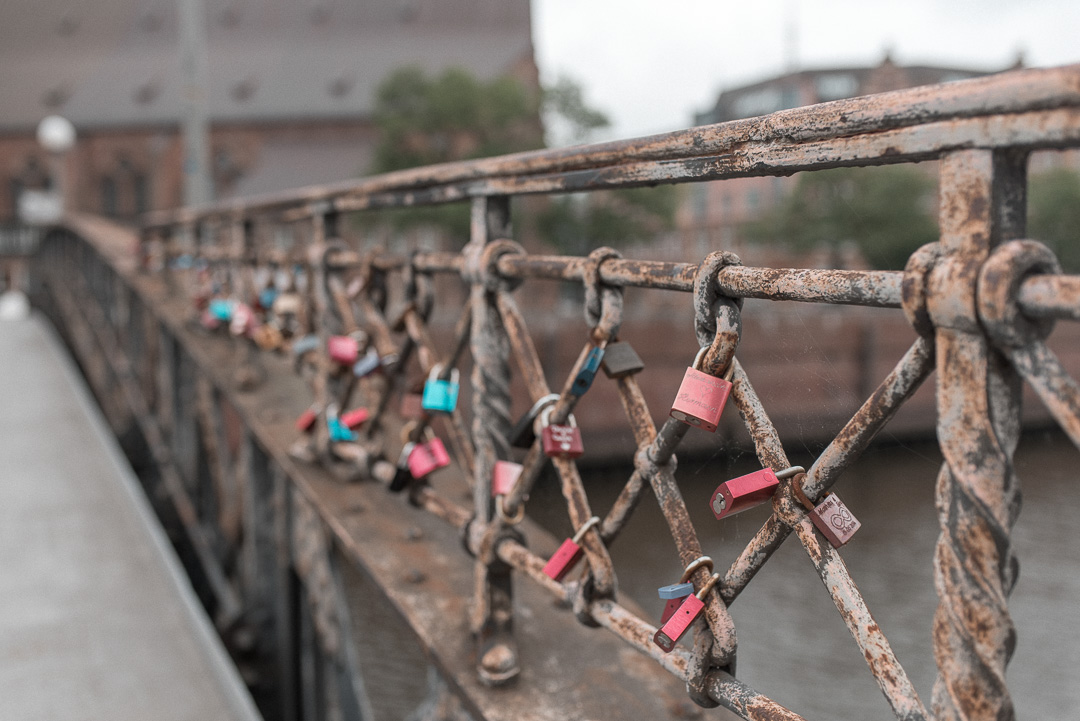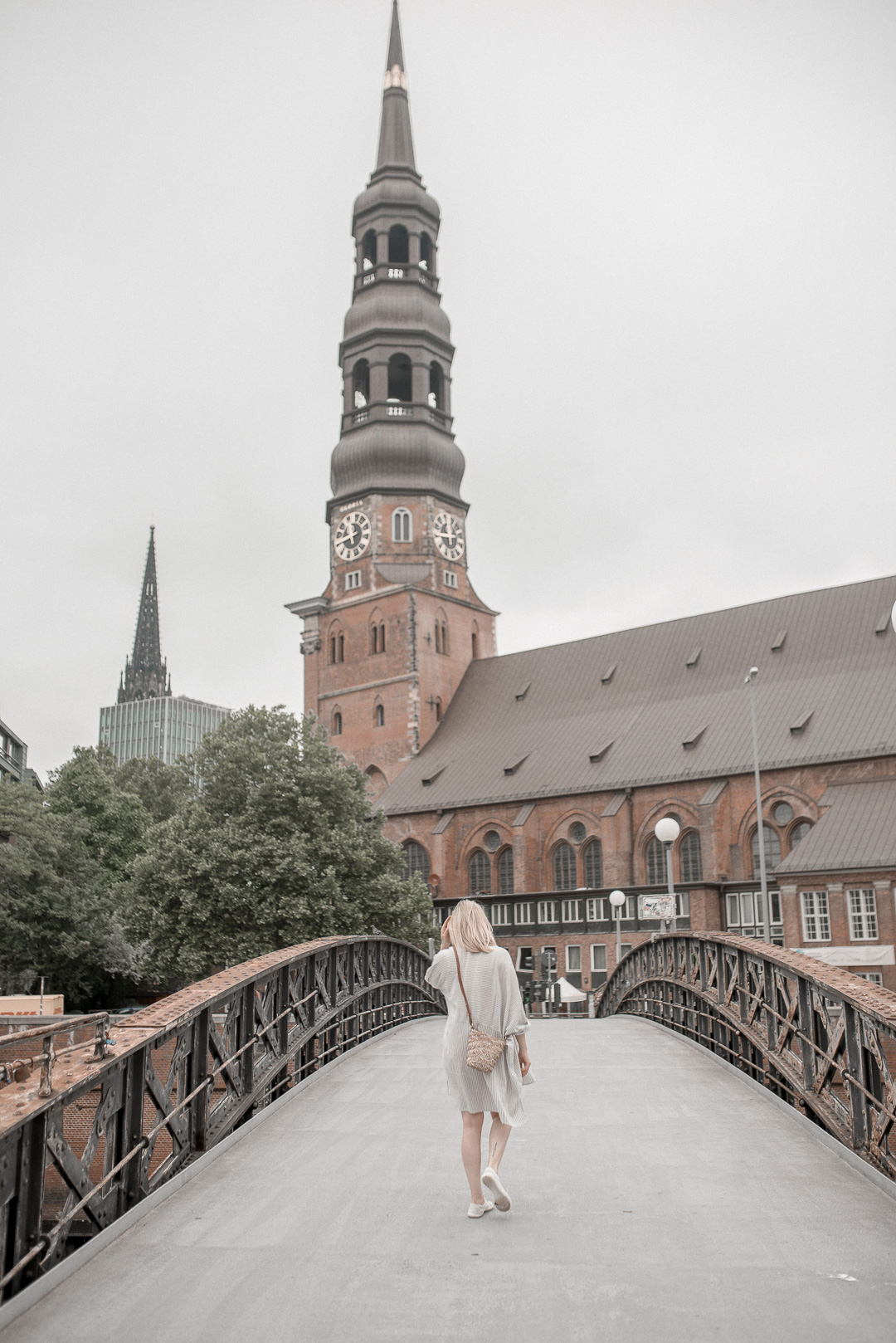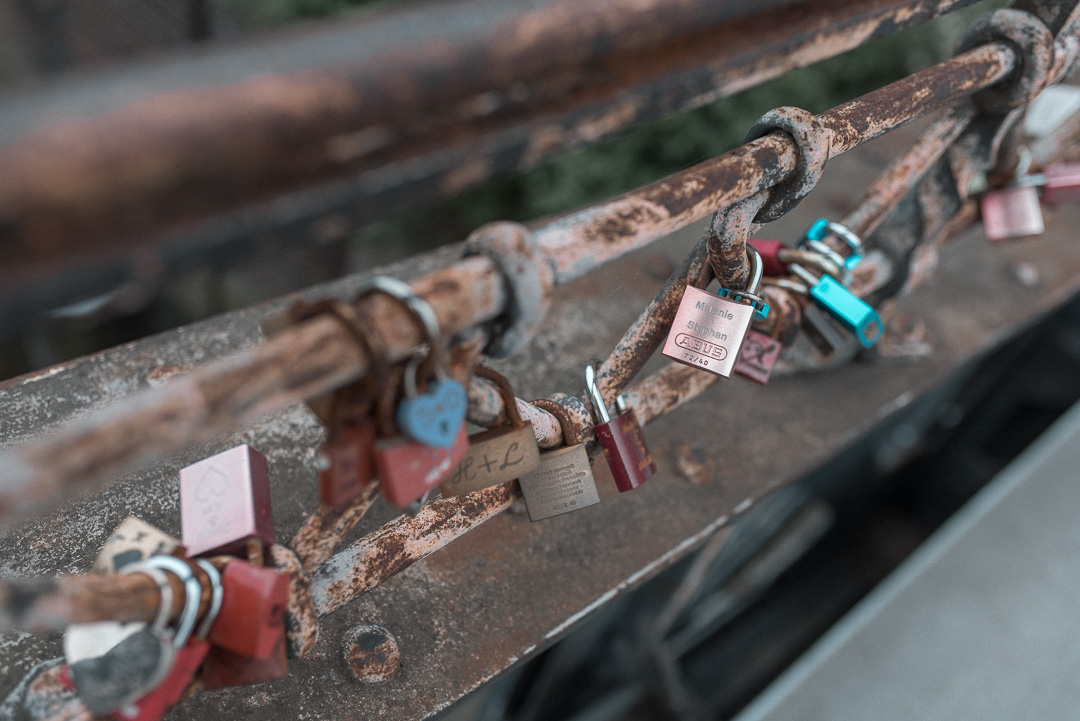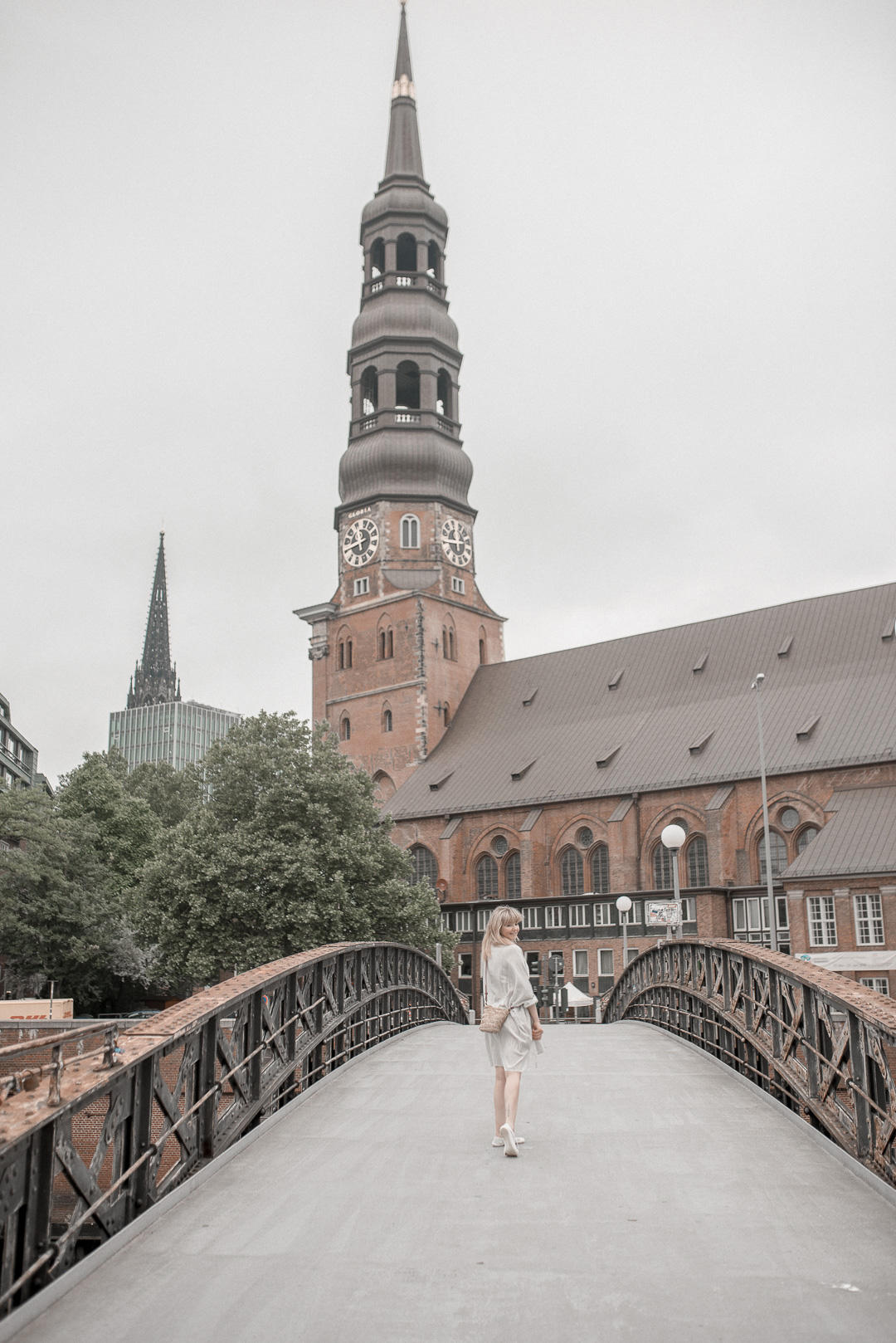 All that walking made us hungry so next came lunch – there is so much choice in Hamburg it really is hard to make a decision about where to eat.  After much consideration we decided to seek out one of the best rated pizza places in the city, Caffe I Vigneri.  Being of Italian descent, I openly admit to being very fussy about the cuisine but this place was incredible.  Despite the fact that actually there was no pizza that day due to the delightfully handsome chef explaining that it was Monday and he was lazy.  Instead we opted for home made lasagne which was described as being "pasta, cheese, ragu and more cheese – everything your body needs."  It was indeed delicious and the surroundings and atmosphere were just as delectable.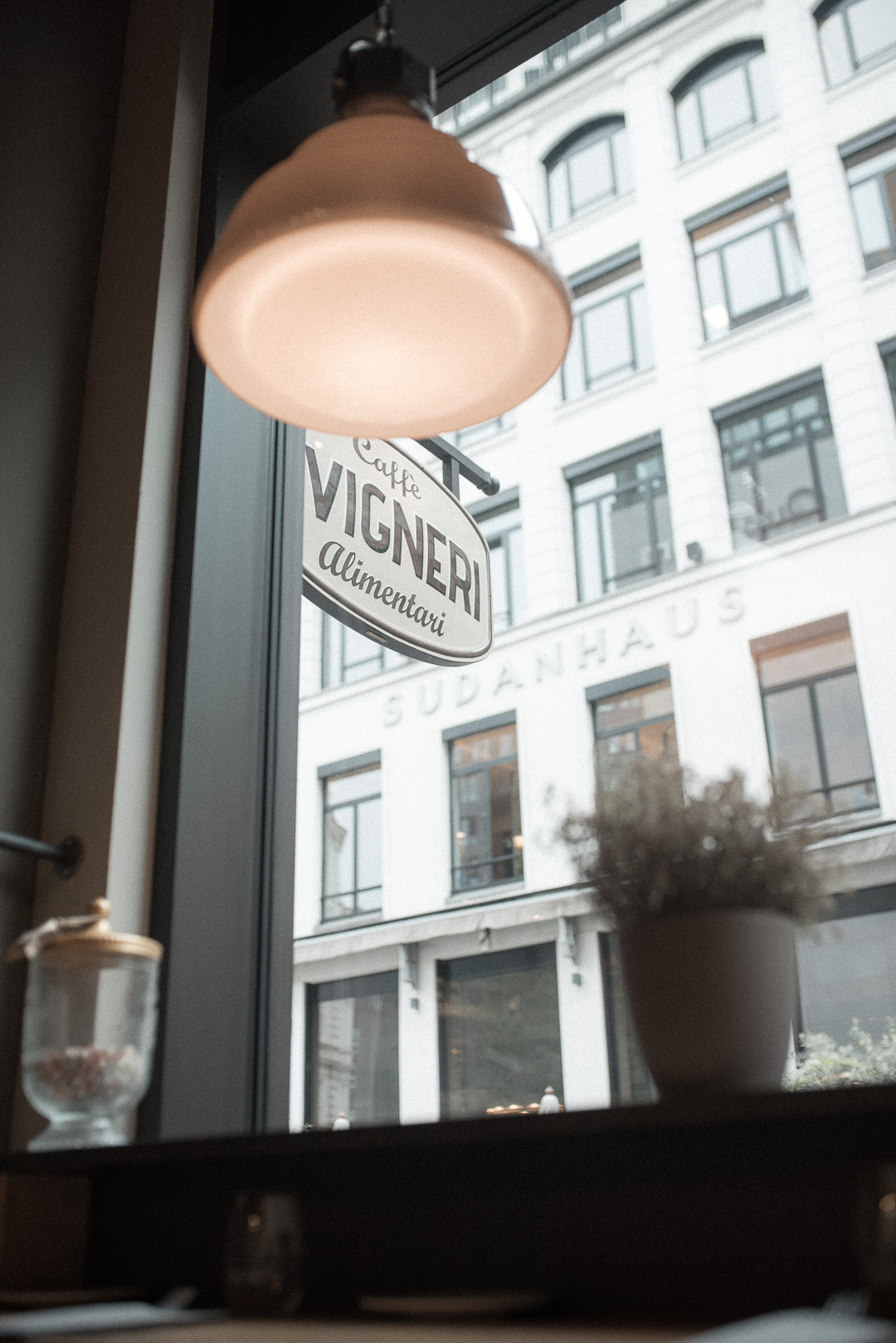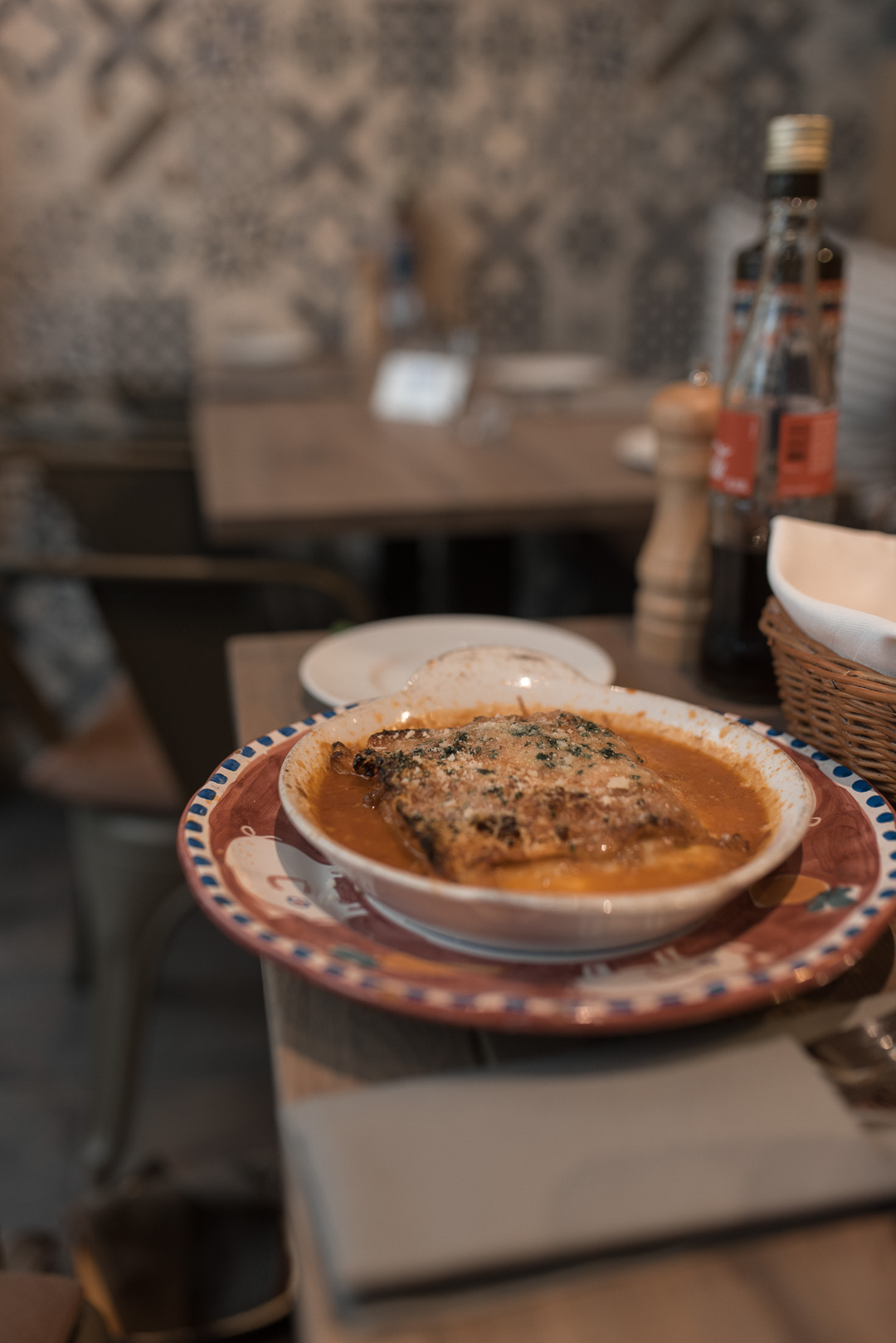 With our bellies full we decided that we couldn't really not experience Hamburg by water.  Pedal boat time.  A short stroll down to Alsterwiete left us spoilt for choice on which boats to rent.  The boat rental season here on the Alster is from April until October and a 1 hour stint will cost you 20€ whichever vendor you decide to go with.  It was easily one of the most fun things we did, maybe because I was captain and my co-captain was highly strung and afraid of everything.  We very much enjoyed our 60 minutes of peace (almost peace when Jo kept screaming "BOAT" at me) in the sunshine and I would highly recommend that this is something you consider doing.  I haven't been on a pedal boat since I was a very small child – my legs are still probably the same length mind – but it brought back so many fun memories. And I probably worked off three bites of that cheesy lasagne.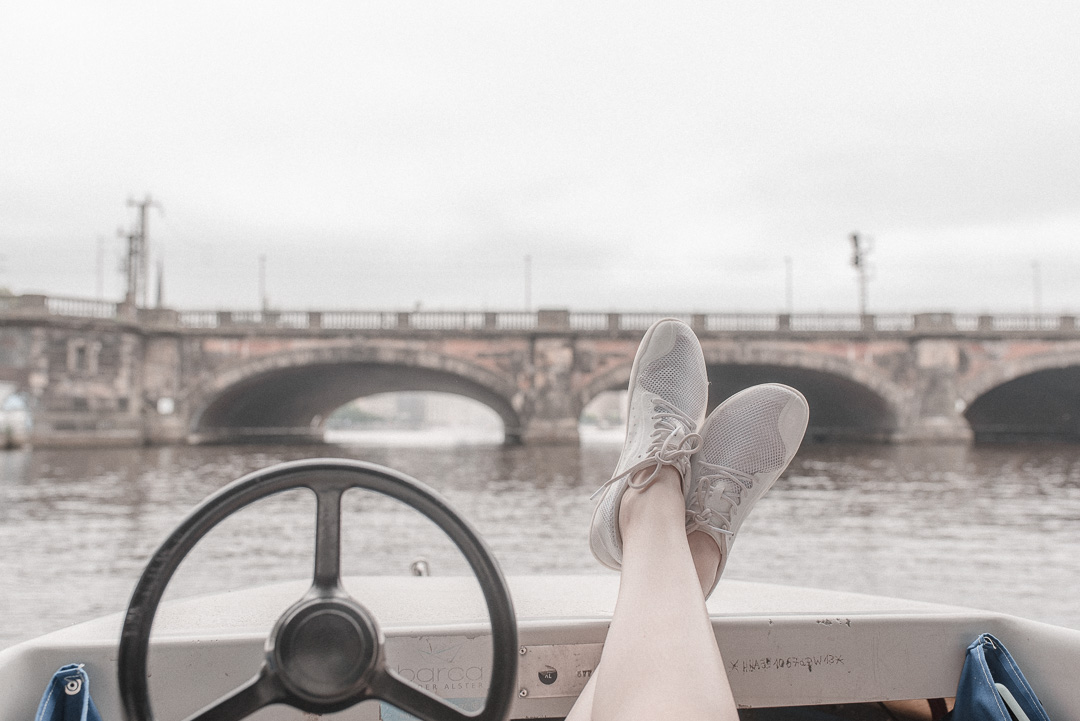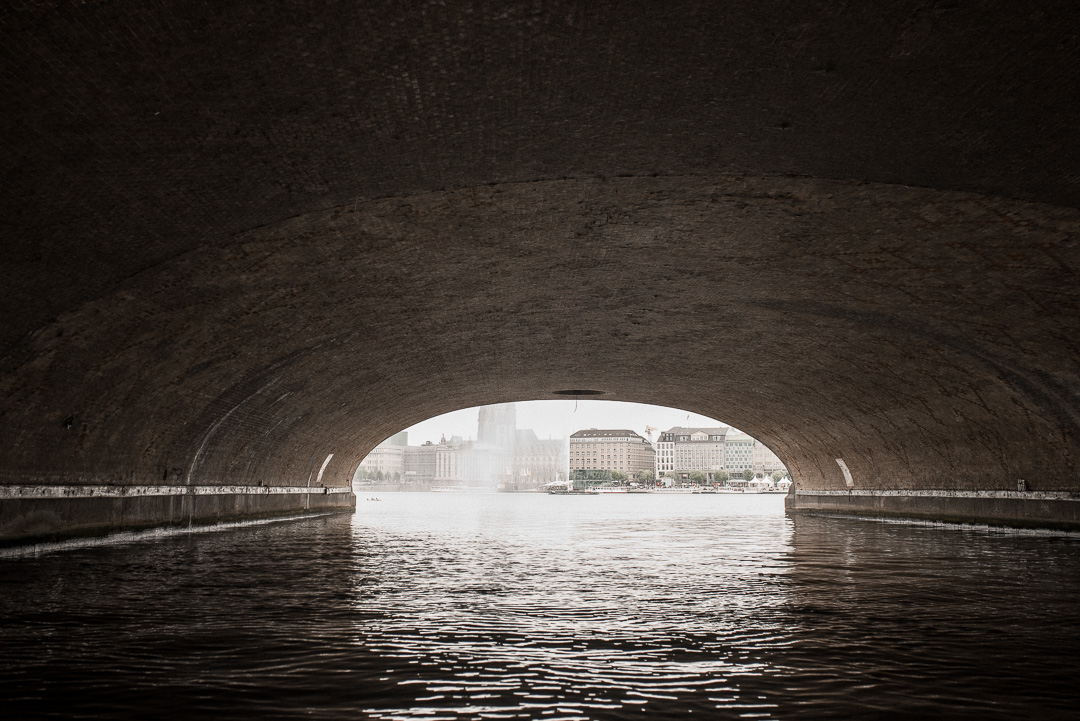 But obviously now we needed to re-fuel a little and I was adamant that I couldn't been Germany and not try a waffle. When announcing on Instagram that I would be coming to Hamburg somebody had commented recommending the chain Wonder Waffel so imagine my excitement when we kind of stumbled across one by accident.  Cue one of the best waffles I've had since my trip to Belgium.  Heart shaped, filled with Nutella and melted Kinder bars and then my name written in chocolate sauce – waffle jackpot right?  The place was also totally Instagrammable.  A massive thumbs up from me.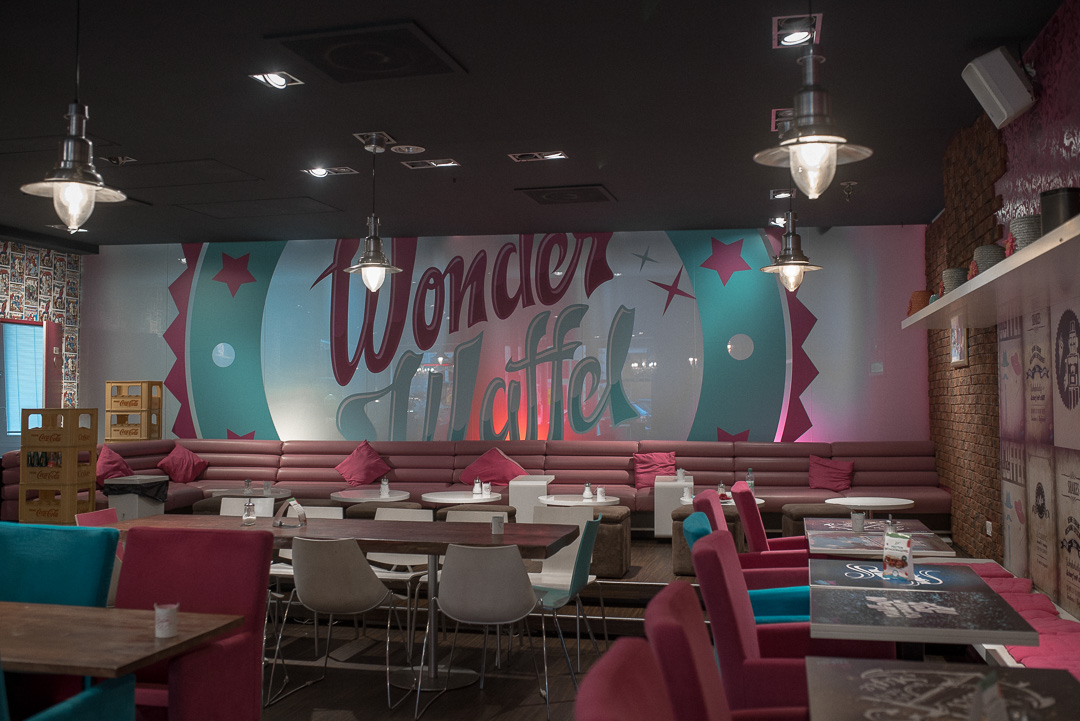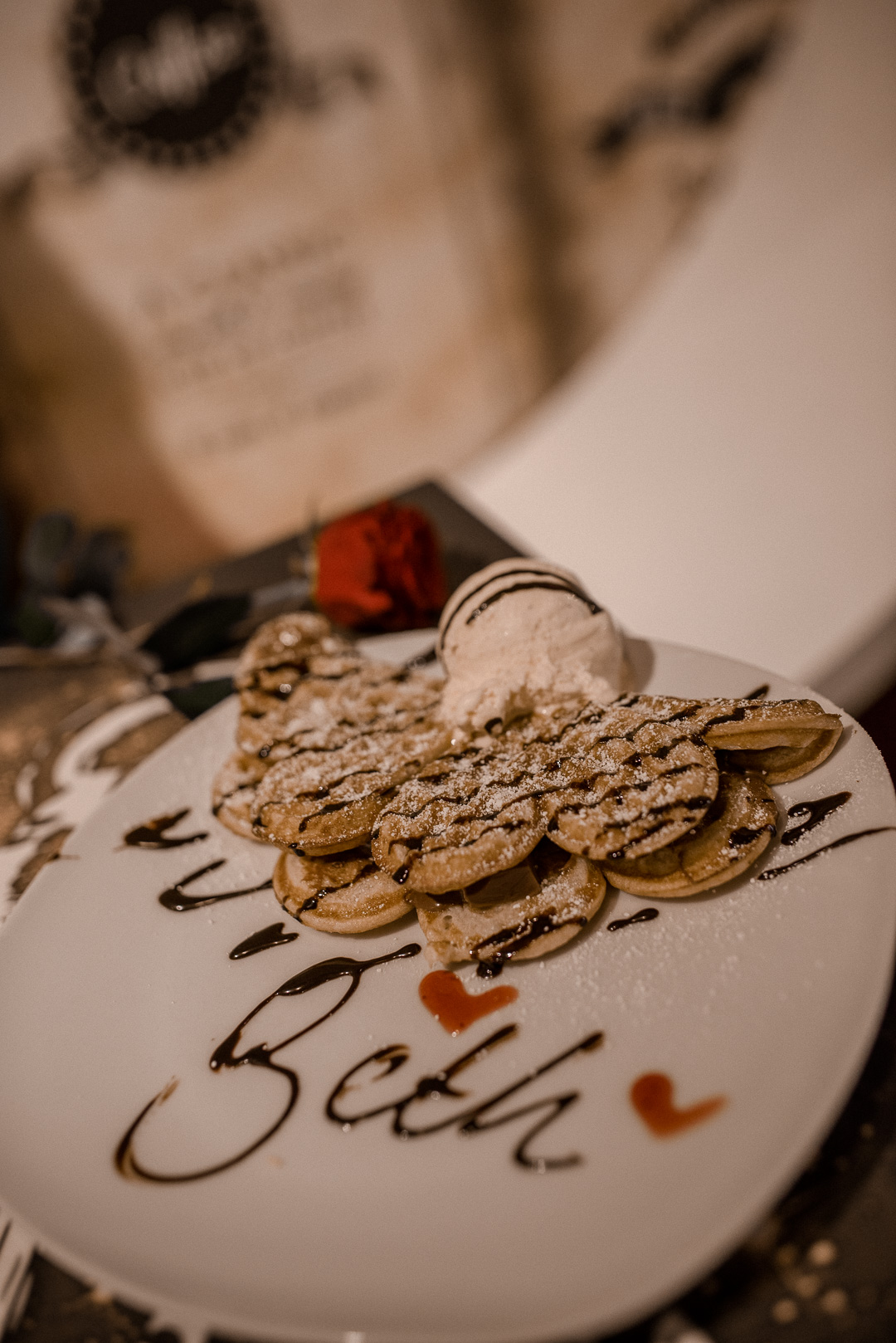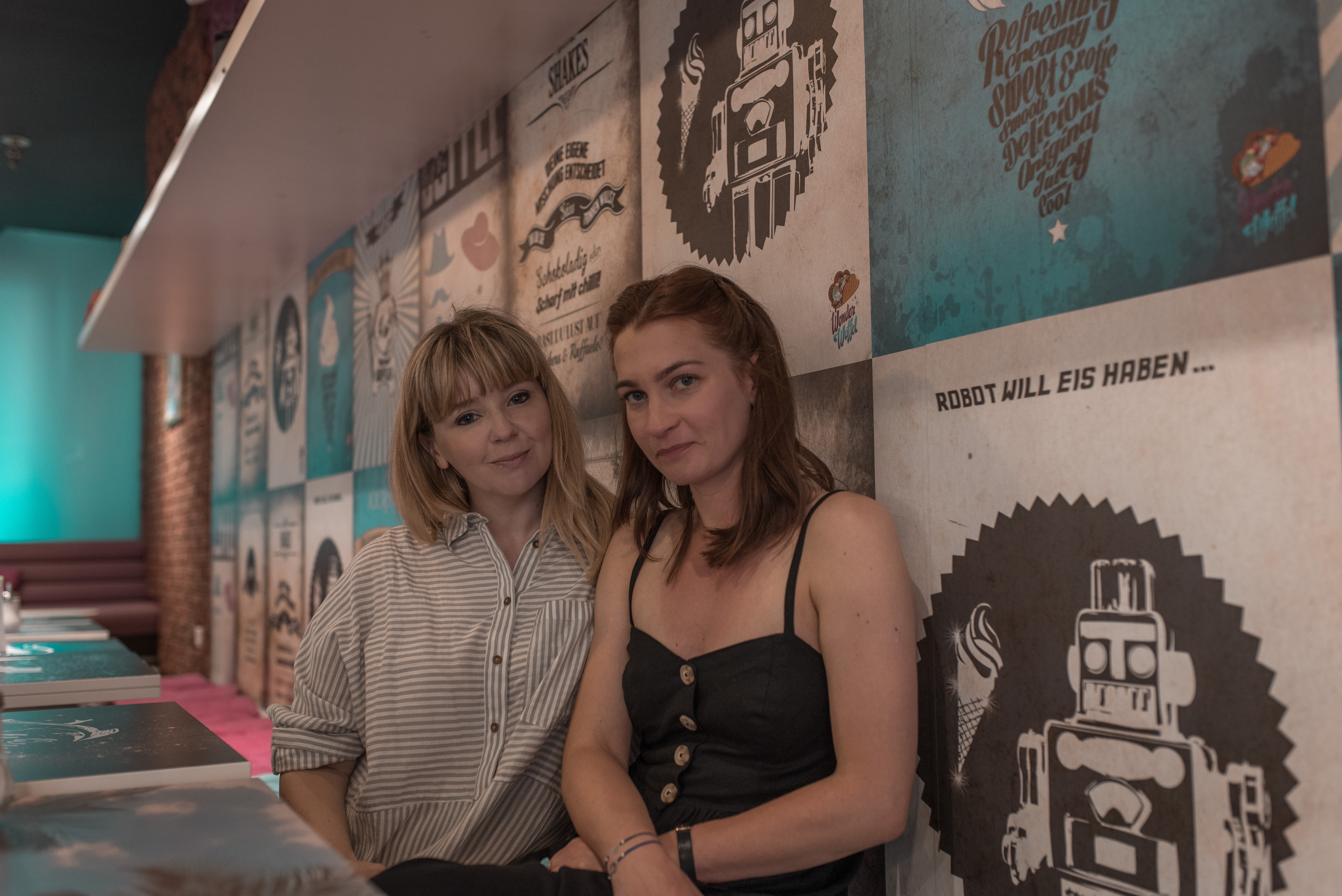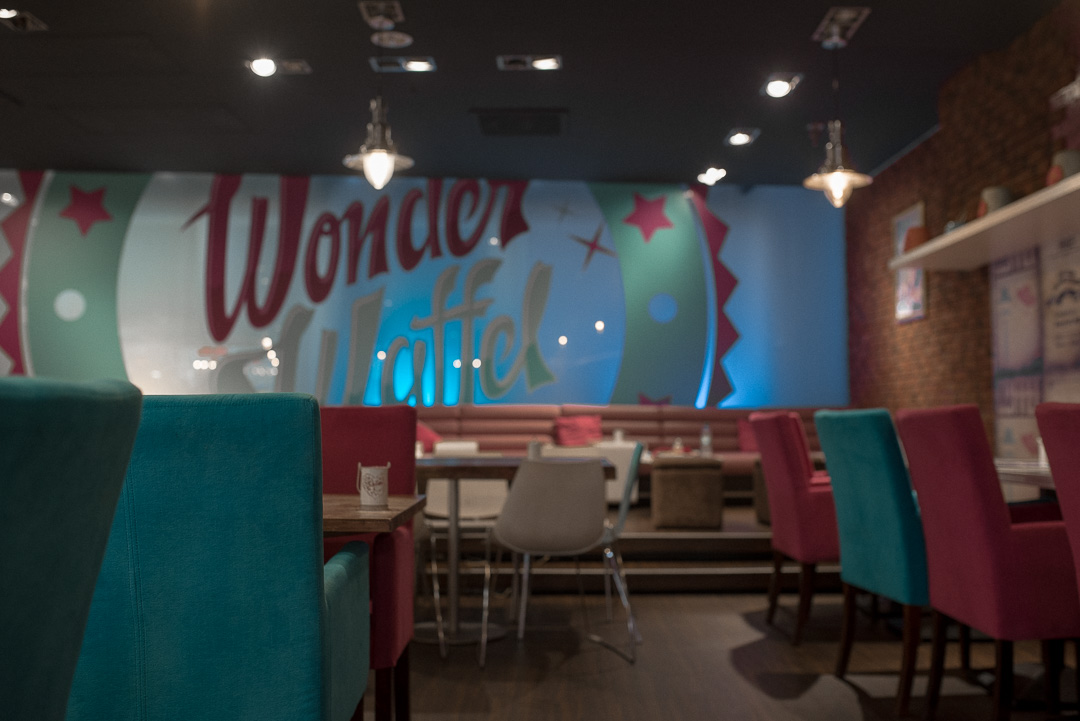 We decided to finish our sightseeing day with a visit to Planten Un Blomen – the city gardens that extend right from St Pauli to the Alster.  Featuring the largest Japanese garden in Europe, waterfalls and coloured light shows there is enough there to keep anyone occupied for a whole day.  I'm gutted we weren't able to find the rose garden but as we know, map reading isn't my strong point.  Still, what we saw was pretty and relaxing, it felt about as far away from city life as you could get and then you literally walked back out in to a main street of Hamburg.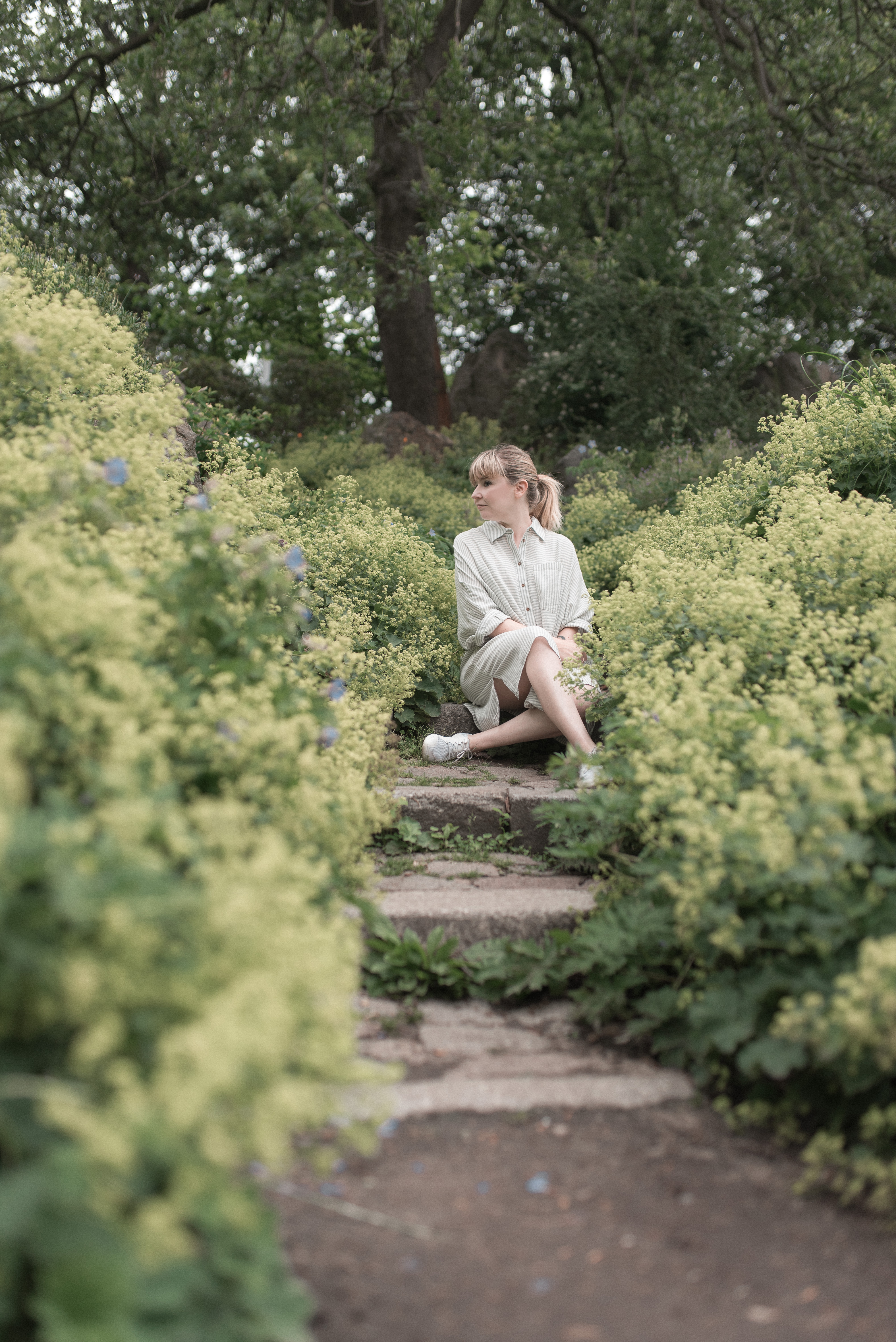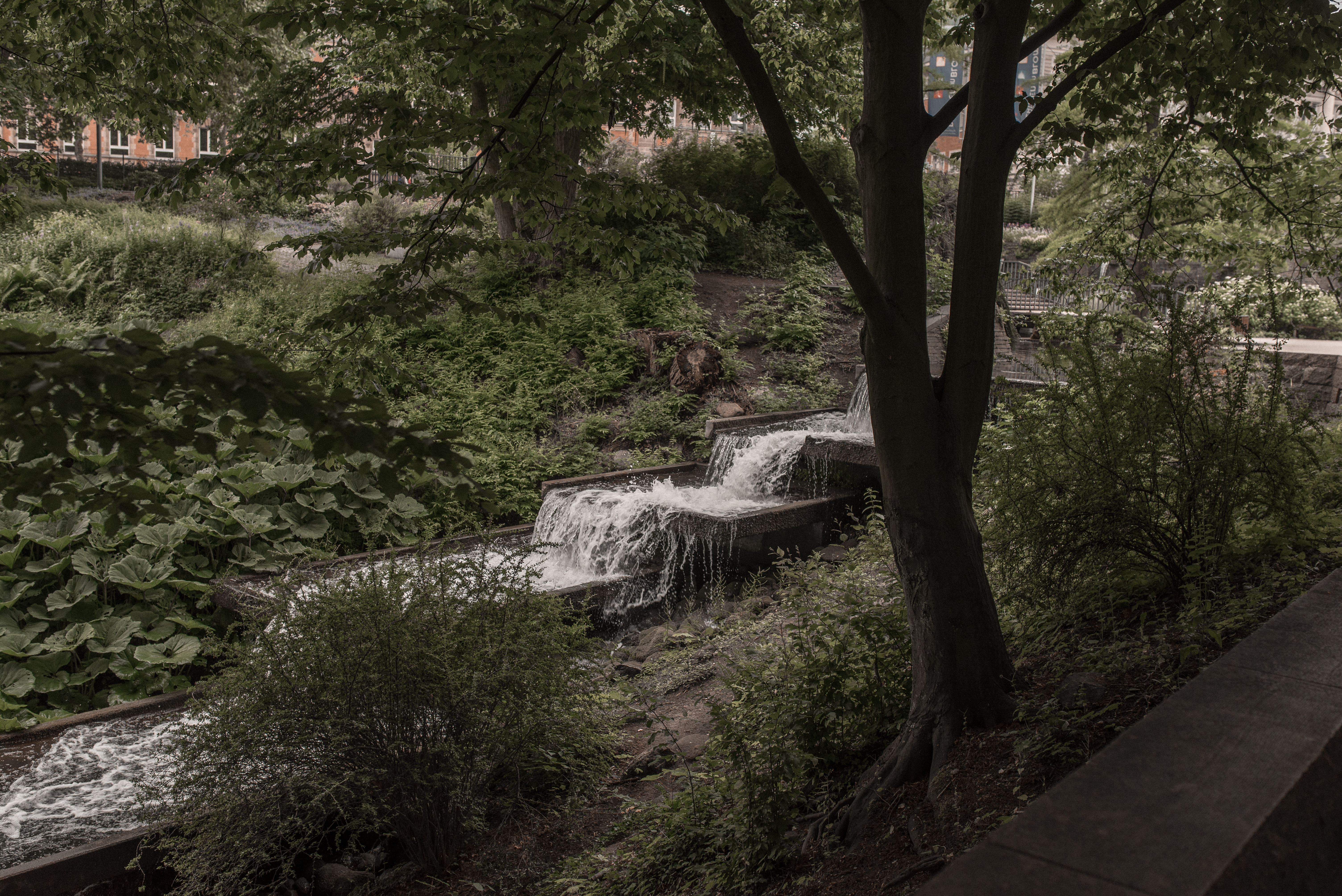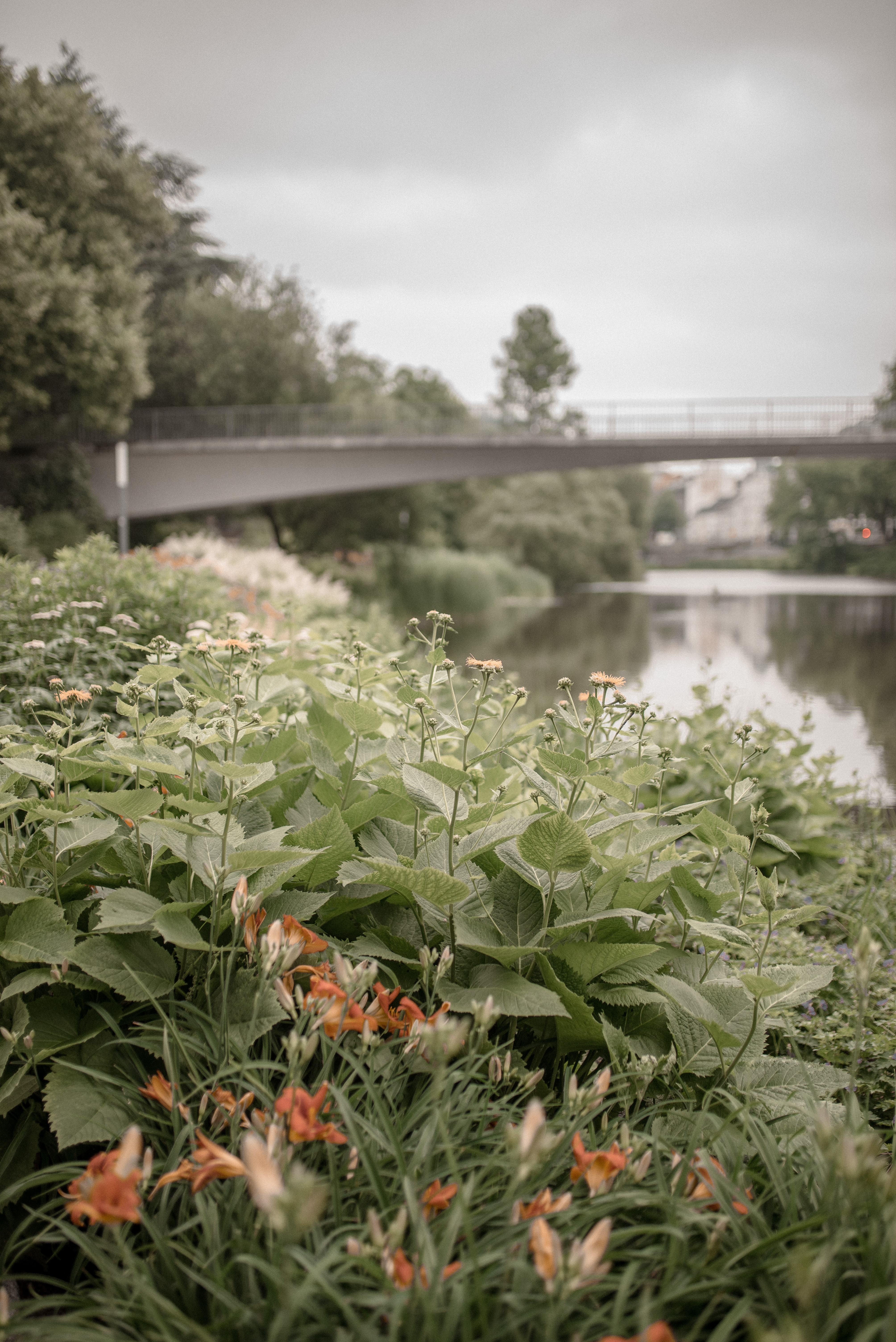 We decided to round out our last day with a traditional German dinner.  Back in St Pauli, FreudanHaus was recommended to us by our Air BnB host and it was literally one of the best meals out that I've ever had.  The menu is only small but the portions are huge.  I opted for roast beef which was served with fried onions, bacon, green vegetables and german spätzle.  So incredibly good washed down with a german beer.  The place was full but the staff were lovely and helpful.  If you eat anywhere in St Pauli, make sure its here.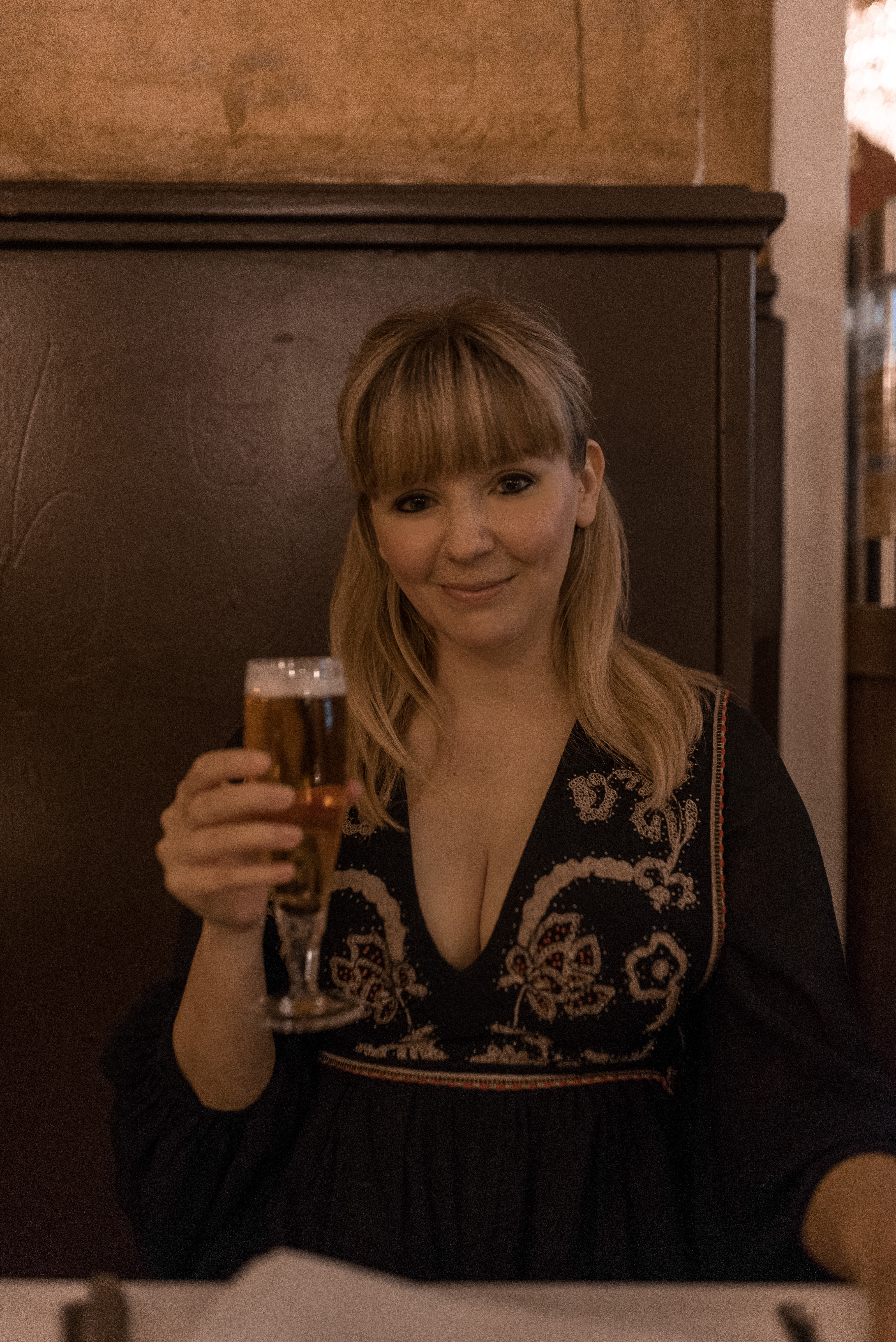 So as you can see, it's quite possible to cram in a whole heap of sightseeing, eating and drinking, even if you are only spending 48 hours in the German city of Hamburg.  And if you liked it as much as we did, you can perhaps miss your flight and end up with a few extra hours there. Don't ask!! It was a costly but quite beautiful mistake, and after I had finished crying, the ticket agent told me to go back in to Hamburg, have some wine and enjoy the sun. Knowing that of course things could have been much worse, we took her advice and our extra day was the hottest day of the entire trip.  Cut to Jo and I enjoying ice cold beers and lunch by the Alster and sunbathing on the grassy banks.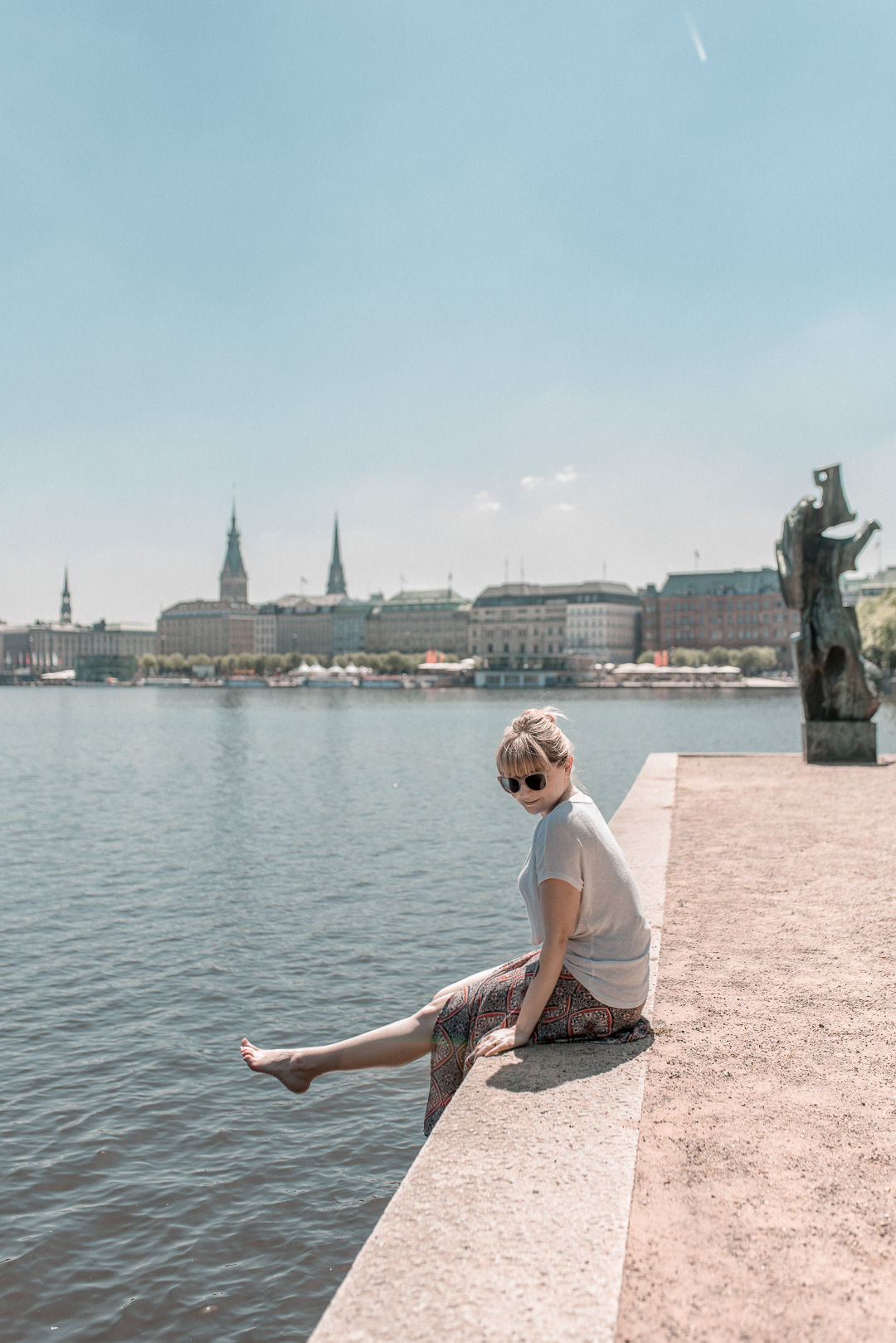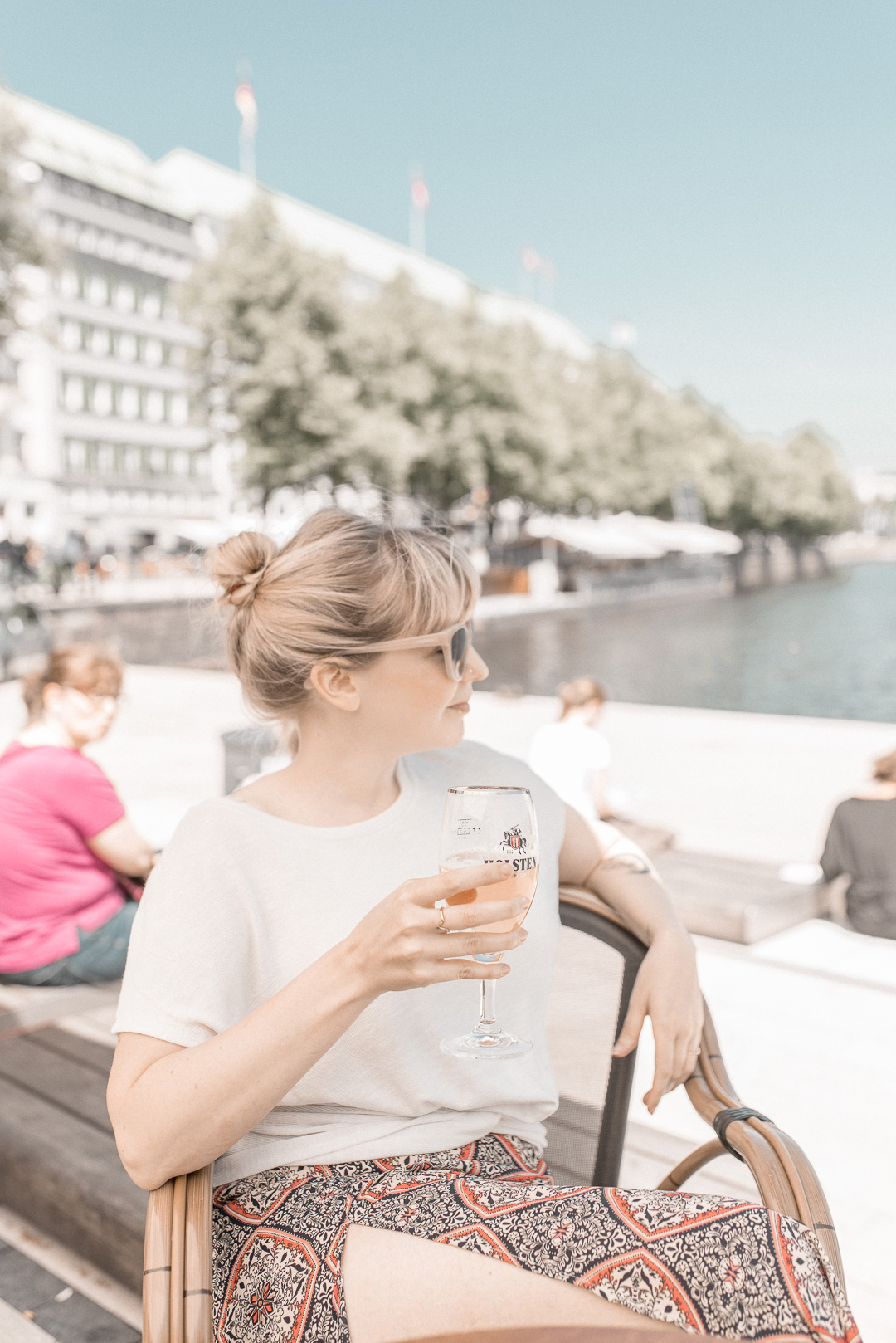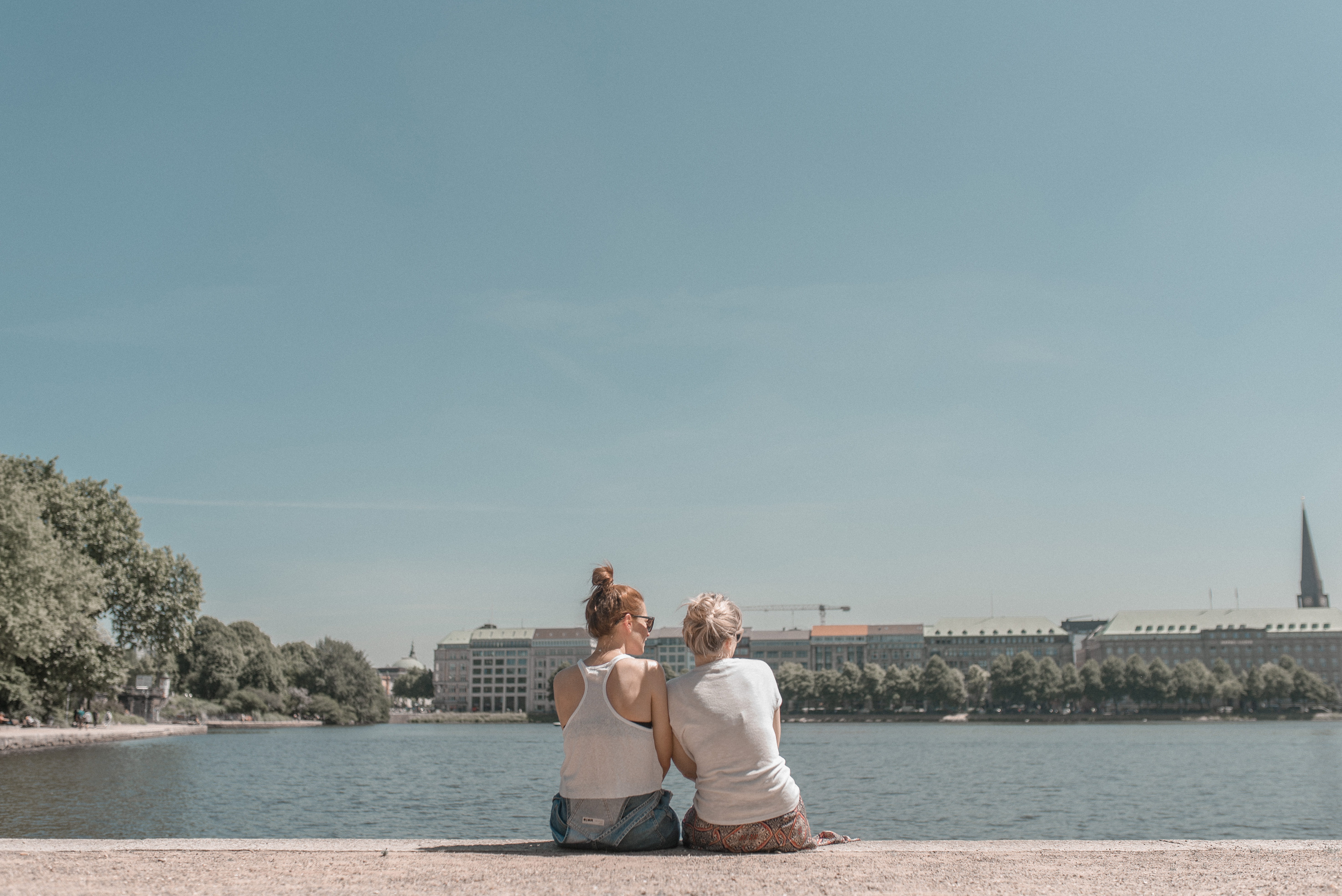 So despite the difficulties we experienced getting there and getting back, our time in Hamburg was incredible.  We both agreed it was one of the nicest places that we have visited and we would absolutely go back given the opportunity.  If it isn't already on your list of places to see, add it right now, you can thank me later.
Love Beth Anne xoxo