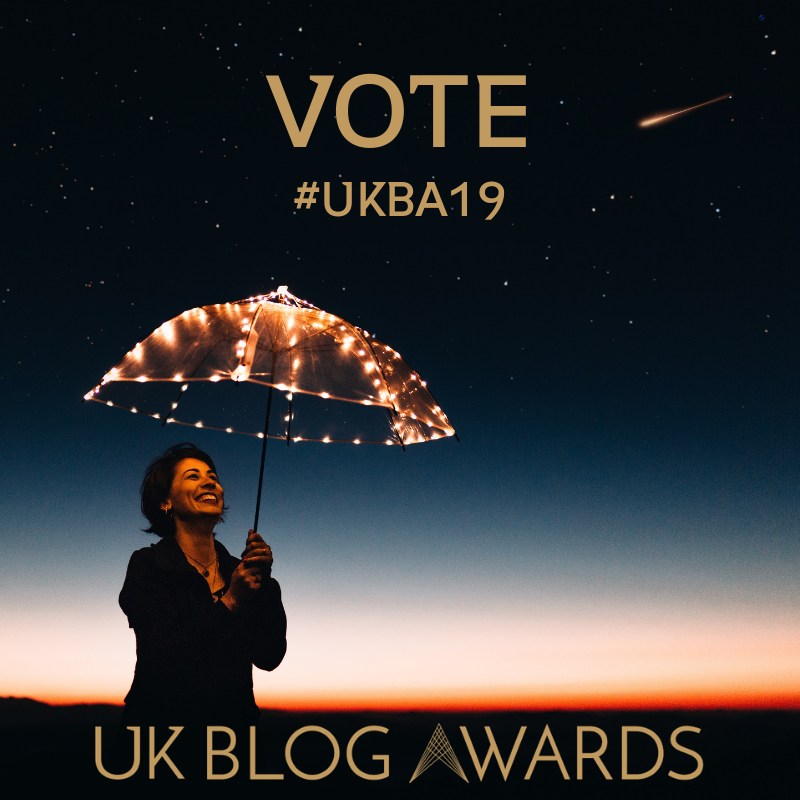 It feels quite surreal to even be writing this post. But I have a VERY exciting announcement to make. The UK Blog Awards 2019 have officially opened their voting stage today and guess who is eligible for your vote? THIS GIRL!!! We haven't even celebrated our first "Blog Birthday" yet so to say I'm surprised and proud at being nominated for the UK Blog Awards 2019, would be a complete understatement. Firstly, before I ask for your help with voting, I just want to say a huge, big thank-you to YOU. If it weren't for you clicking, reading, subscribing, commenting then I'd pretty much just be talking to myself. Which is fine of course. I hadn't realised just how therapeutic writing could be. It's been such a massive help to have this creative outlet but knowing that other people enjoy my content lights me up like a Christmas Tree. So, again, my sincerest and warmest thank-you hugs are heading through cyber space to you right now! (Give yourself a Beth Anne sized squeeze this very second.)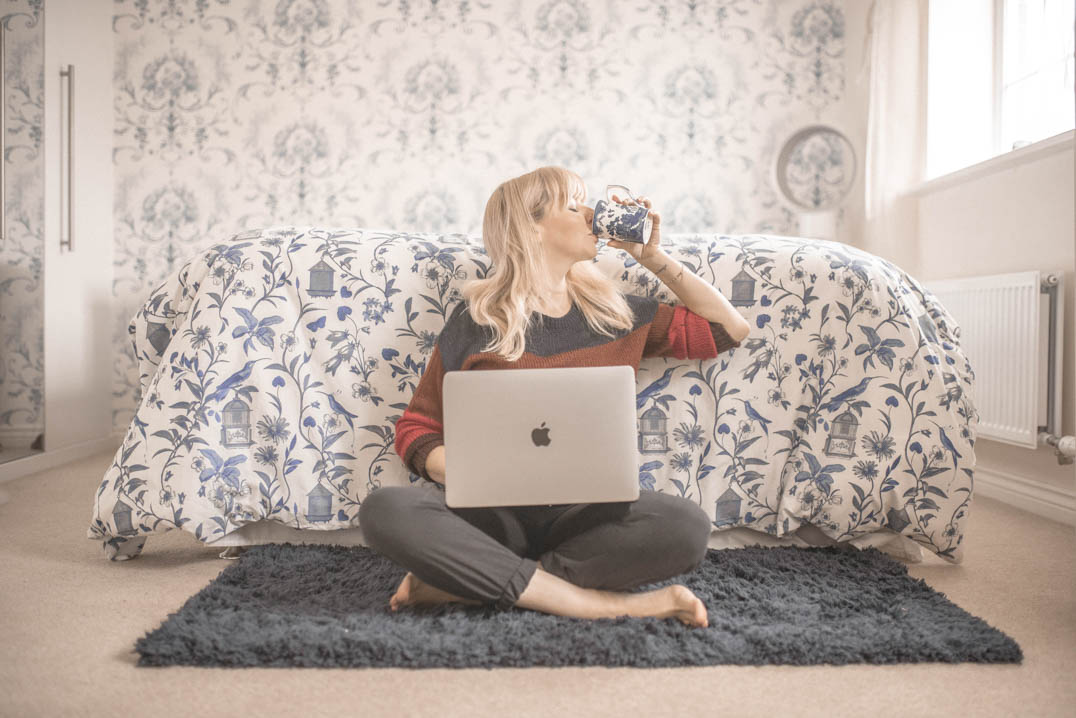 The categories that I've been shortlisted in are Mental Health and Travel. I actually found it really difficult to decide on an area that the blog fit in to best. I guess when I started out I was mainly focused on Travel but it feels like now I've kind of naturally started to write about so many other things that are important to me too.
Mental Health is obviously a huge part of my life. I wasn't always sure that I'd made the right decision in being so public with my struggles and my ongoing recovery journey. But the amount of comments and messages I've received from people who have either been through similar or who are currently battling the same demons, is overwhelming. It can often feel beyond my comprehension that I am inspiring to these people or that I'm helping them in some way. But sometimes that's enough to keep me going through the darker days. There's something so comforting about feeling like I'm not alone in this. Especially considering that an eating disorder is often incredibly private. I kept a lot of secrets for a long, long time.
So how do you vote?
It actually couldn't be simpler. You click here and then select VOTE NOW. And that's it friends. You will probably find that you can vote multiple times but only one vote will be counted from each IP address so whilst I would love to think of you clicking excessively, rest those fingers after that first vote. The voting remains open until December 21st so actually, feel free to log on from different computers between now and then and vote again – lols.
I'm not getting my hopes up too high. I appreciate that compared to the other nominees my blog is fairly new and small. But only 40% of the public vote goes towards my final score, with the remaining 60% being down to the judges. So fingers crossed. It would be a wonderful way to round out what has been another very turbulent year for me. But either way, perhaps just being nominated is a sign that better things are finally coming my way. And I hope you'll all remain beside me to see that happen.
Thank-you for reading this today, I appreciate it's very different to my normal posts and it's a also a shameless plea for your vote. Normal service will be resuming shortly.
Love as always
Beth Anne xoxo